Becoming lady Parisienne, not only thanks to stylish outfits without fringe hair?
It is undeniable that French women always know how to attract people to face with light and curly hair, both as generous as bohemian spirit, and indifferent as if awake. But what is the secret they hold? Let Blackhair101 step by step decipher the top secret tips for having beautiful French hair "right" in Parisienne!
Free and free spirit
"Morale is important" – this jokes seem absolutely correct when describing the elegant French ladies. French women are famous all over the world because they always look as stylish and natural as possible with their hair that doesn't put in too much effort. If you want to look as glamorous as the French lady, maintain an optimistic spirit and cherish your hair for all reasons.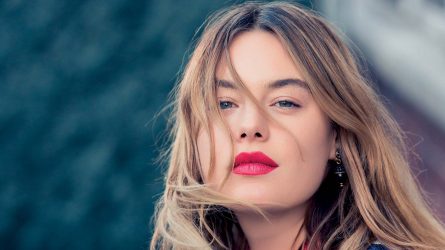 Beautiful hair is not strained like the French ladies
Hair is the most powerful statement about the style of French women: sexy, liberal, natural and immortal.
Hair masks
French women know the importance of hair care. In order to achieve a beautiful texture and a healthy shine, they can spend several hours a week putting on a hair mask – something few of us do regularly. Natural hair moisturizing oils such as lavender essential oil are very popular with French ladies. More than anyone, the most discerning girls on this planet understand that a healthy hair is the most basic factor for beautiful hair springs that thousands of people love.
Don't try to control the "wild" curls.
French women like to have bangs almost to the eye, which gives them a "very French look". Talk to your hair stylist carefully and get rid of any overly curvy bangs. Lightly curly hair will make you look more attractive, arrogant and wild.
Beware of hair styling products
Attractive hair products often contain alcohol, which makes your hair visibly dry. Initially, these products are very good at staying in line for a few hours but then quickly make you headaches and uncomfortable. For fluffy hair, the advice for you is a styling product with natural rose extract. Using conditioner is also a way to help your hair shine, but be sure to rinse it well so your scalp does not appear dandruff.
Healthy hair will always be beautiful hair. Try to find ways to take care of your hair every day, use a brush with soft teeth or use mild products to protect your hair from harmful chemicals. French women don't like styling products, they just choose to use a little Elnett hair spray.
Rumor has it that women in France with great hair shouldn't wash their hair as often as possible?
French women only try to wash their hair once a week because too much washing dries out the hair and irritates the scalp. Shampoo as little as possible, but frequency also depends on the climate. With the dry and hot climate in Vietnam, you should maintain the habit of washing your hair 2-3 times a week with specialized scalp cleansing masks.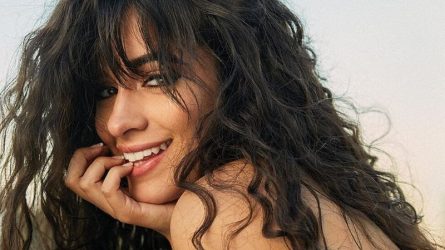 The year 2020 welcomes the return of the beautiful Fringe hairstyle
Youthful looks, personality and diverse variations are the factors that make the fringe hairstyle attractive. In 2020, let's welcome …
Is there any trick in washing the hair of a French lady?
Always use a full range of shampoo, conditioner and mask specifically designed for your hair. Friday night conditioning products, such as a hair moisturizer with lavender or olive oil, should be applied to nourish hair through a long week of styling.
Besides, lowering your head while washing will activate blood circulation, and it's also the perfect time to massage your scalp! Make sure to rinse the shampoo off with clean water, especially if you have to use products containing silicon.
Drying tips for legendary French hair
Natural drying is still the best advice for discerning French girls. However, in the absence of time, you can bend your head upside down to let your hair fall and dry with a moderate temperature. This helps lift the roots of your hair, giving your hair an instant bouncy texture.
Implementation group
Article: Sophie Thanh Huyen
Source: Blackhair 101 for Women
Photo: General

Source link < How to get Parisienne standard French hair? > Blackhair101.com