The past 27/12, the guy next to Miley Cyrus from the age of 17 has become her companion throughout her life. Love is full of waves but also beautiful as the movie has a full ending. Together Blackhair101 look back at Miley Cyrus's love story through a special perspective and closely connected with the main character – hair.
Childhood brown hair innocence
Miley fell in love with Liam while filming the movie together The Last Song (2009). That year Miley Cyrus just turned 17 years old, her hair is still a tender and young brown.
Although the film was not appreciated by art critics, it still became one of the best-selling works that year. Because the image of Miley and Liam walking together so beautiful together is enough to create a box office effect. As soon as the film came out, fans were able to guess these two teen stars "fake love movie".
Miley Cyrus was inherently the most popular teen idol at that time. Liam himself also revealed to know Miley first through the sitcom series Hannah Montana. The audience especially loved Miley because of her friendly and friendly appearance. She always appears with naturally wavy, natural blond hair.
The hair color of the girl in love
By March 2010, Miley was officially publicly dating Liam. The couple walked on the red carpet for the first time at the movie premiere The Last Song. They quickly became the hottest teen couple in Hollywood.
Immersed in love with the handsome actor of kangaroos, Miley also wrote dedicated to many songs in the album "Can't Be Tamed". She once confessed to MTV News: "There are many songs in it about Liam. In fact, all the songs mention Liam in some way ".
During the time when Miley lived in love, fans easily saw that the singer took care of her head. She often changes different hairstyles even though they are feminine, contributing to the beauty of her gentle beauty.
The more the pain, the shorter the hair
Although decided to get engaged, "counting a hundred years" together, but like other couples, the love story of Miley and Liam also met many waves. Fans realized the tensions of this relationship when they began to see her change her hairstyle.
Miley started to cut her hair short and dyed her colors more prominent.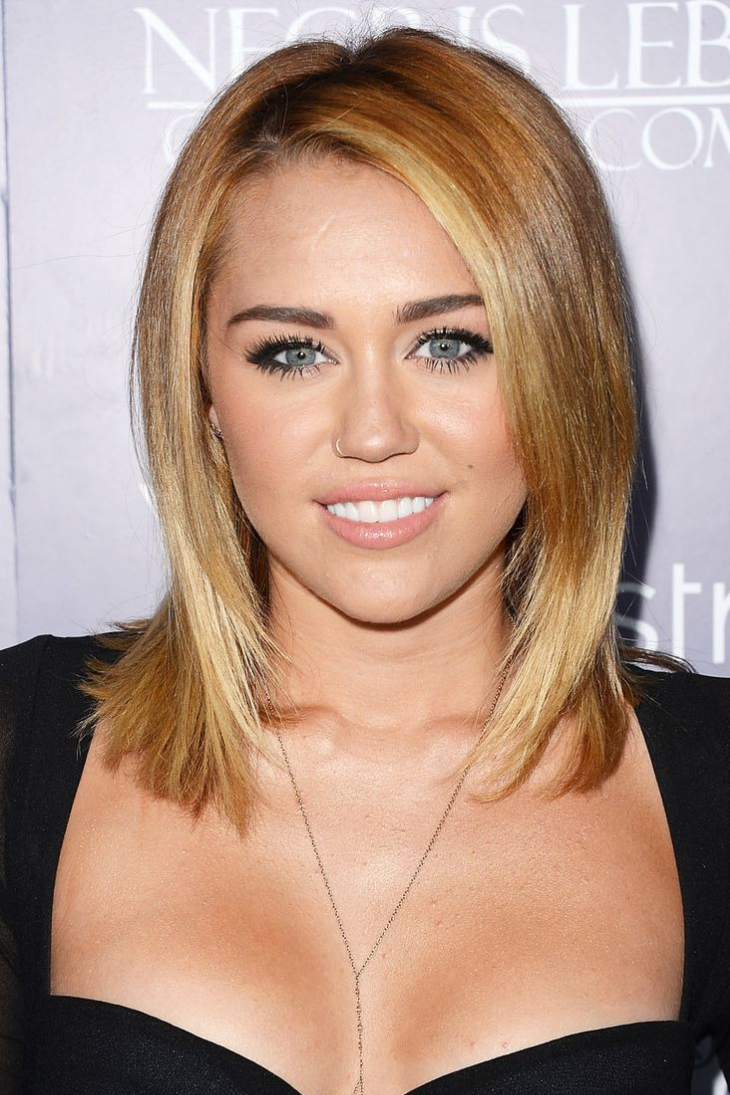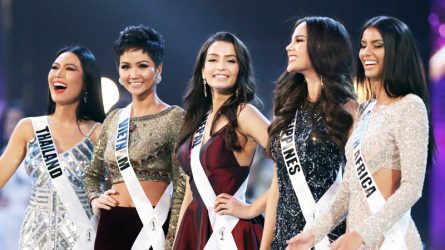 Short hair H'Hen Niê – A symbol of bravery not only of Vietnam
H'Hen Niê is probably the most distinctive and outstanding flower ever in Miss Viet village.
In the last days of 2012, fans were shocked when Miley appeared with pixie hair and dyed platinum. The doubts about the malfunction in Miley's relationship and her fiancé began to appear intensely.
Until Miley "plays bigger" with "impulsive" undercut hairstyle. Longtime Miley fans believe that she is not okay. And the truth is that between Miley and Liam there was a lot of conflict. The two no longer had a common voice, they quarreled, broke up and came back again and again. Surrounding the immature love is pressure from the public and the whole family. Miley's father thinks she is too young to marry. Liam's family does not like a rebellious daughter-in-law.
After many denials, Miley finally faced the truth. She announced that she had canceled the engagement and everyone went with Liam. From that moment, Miley almost became uncontrollably rebellious. She dressed so boldly that she was judged as offensive by the majority of the public, and always acted unsightly in front of the camera. In particular, the hair is "being" shaved closely.
After a break up, she immediately released "super hit" Wrecking Ball. Miley does not admit that this song is about a love affair with Liam. But every word and melody of the song are like her own fragmented mood. She also cried when performing the song for the first time Wrecking Ball on the stage.
In that year 2013, "Miley Cyrus" became the hottest keyword of the year. Because the gentle princess for a while now has cut her long bangs and becomes "crazy" for love. Miley gradually became labeled "bad girl" with not so beautiful images such as smoking marijuana on stage, being addicted to alcohol, eating indifferently.
Some people love and understand, but many people blame Miley, especially disparaging her "rebellious" hair. However, perhaps Miley, like any other girl, also wants to change her appearance after the difficulties and suffering. Cutting your hair is to assert your right to own and control yourself. Like wanting to get rid of a hundred things, Miley, despite the criticisms, still wants to assert: "A very different Miley will revive".
Love filled, tender again
After 2 years of experiencing a few love affairs, Miley and Liam both realized that they could not live without their partners. They have decided to get back together. Answer on the sheet Billboard, Miley asserted she and Liam were "falling in love" again. After that, Miley released the MV Malibu romantic to celebrate this love.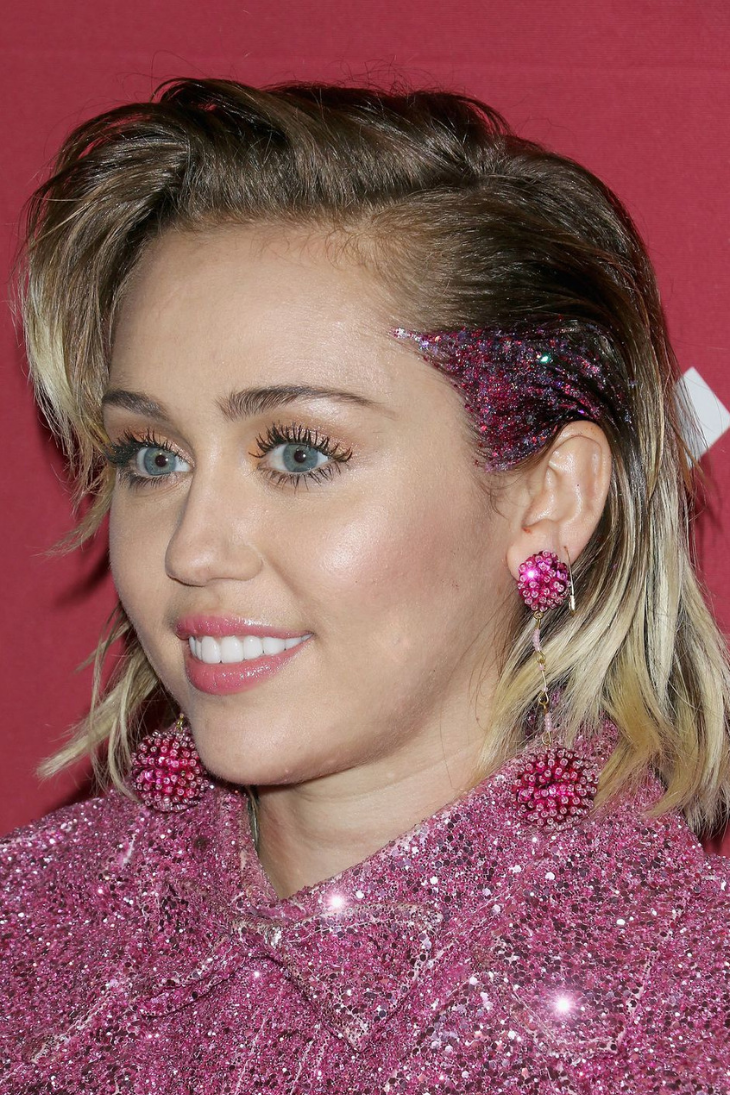 When she returned to Liam, Miley suddenly turned a feminine image. She becomes more flustered compared to her previous rebellious style. The female singer is more discreet, calm and gentle than before. Sources of the site Entertainment Tonight Miley also shared: Miley tried to quit marijuana, alcohol and had the most active life after a few years being labeled Hollywood's "bad girl".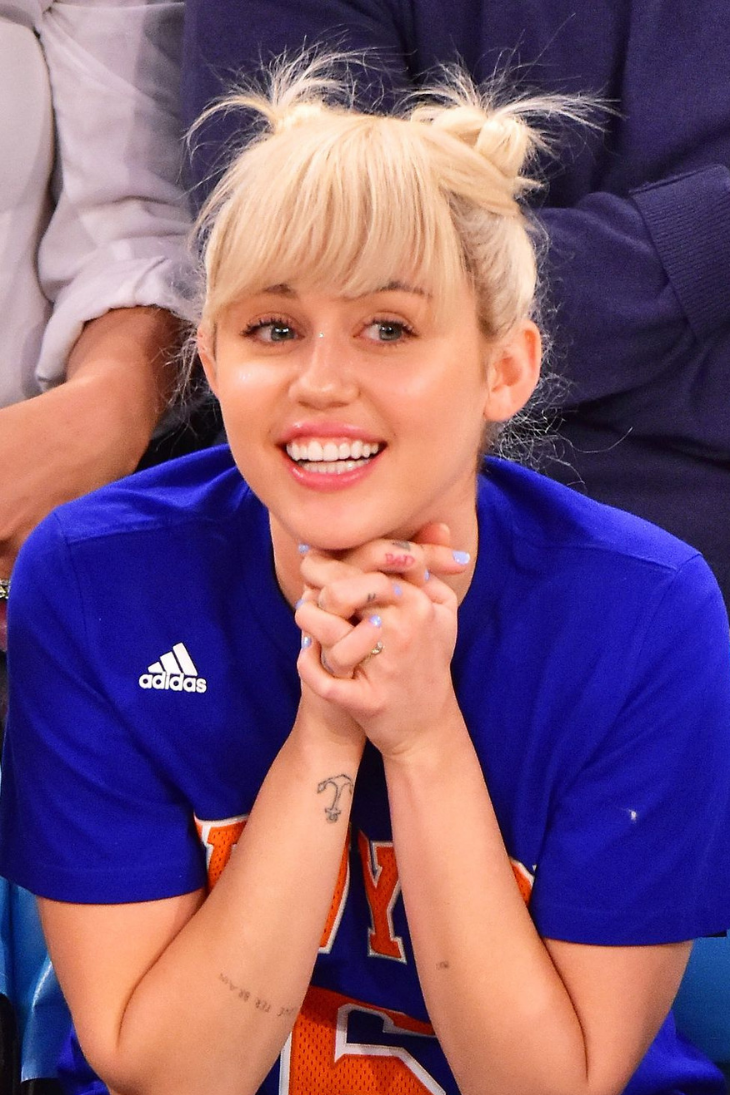 Of course, she has no intention of returning to the image of a teenage princess. But fans must admit that Miley looks more and more radiant. Miley's action of growing long hair is like how she is nourishing the love of her life.
The image of Miley Cyrus with a background, gently "cut the heart" of millions of fans. She wears classic red lipstick and smooth, long hair. No one can recognize that it is the "We Can't Stop" girl who has been controversial for a while!
A peaceful little wedding, ending a turbulent love
The love story that costs countless papers has had a full end. Miley shared photos of Liam embracing and kissing with the status line: "10 years later". And the Australian actor posted a sweeter line: "My love". This is considered a confirmation that the couple has officially married the couple.
The fateful love between Miley Cyrus and actor Liam Hemsworth makes the public extremely excited. A love story that begins in the youth and has a beautiful ending when both grow up is really rare in Hollywood. Love for 10 years has been passionate, has madness, has impulses and even mistakes. But in the end, they still find each other and are happy from the weirdest things. Saying that women can cut their hair, cut their hair out of love, and change their fate, at least in the case of Miley Cyrus!
–
See more:
The "resurgence" of short hair: When hair is destiny
The most beautiful short hairstyles of stars

>Source link < Miley Cyrus and Liam - When hair is a testament to love ups and downs for a decade > Blackhair101.com