Charming or youthful style, what hairstyle will help you stand out in Christmas?
Christmas comes very close on each street with sparkling lights and beautifully decorated pine trees. In addition to the choice of outfits and makeup, the hair is also a concern for women. Christmas Eve this year, what hairstyle will help you shine brightly? Let's explore some of the following beautiful hairstyles with Blackhair101.
Hair braided crown
This is a beautiful hairstyle that can "transform" you to become beautiful and shine like a princess. It seems that this hairstyle is very fussy and difficult to do, but only takes 5 minutes to have beautiful hair.
Low braids
The braids are simple, but still have a distinct charm. Indifferent, low braids bring natural beauty but still no less gentle and beautiful.
This beautiful hairstyle exudes a gentle and attractive demeanor for women.
https://www.youtube.com/watch?v=LtRM0ljgg1Y
Half braided hair
A few braids in a herringbone style in the upper half of your hair will help you gain more confidence and shine on Christmas Eve.
If you are a girl who loves a feminine style, half braided hair will suit you.
How to do it is simple:
Put a few curls close to your face to slim your face, then braid your hair backwards.
Note the braids loosely so that the hair has a natural bounce
You can use a dry shampoo to gently spray your hair to make it brighter and softer.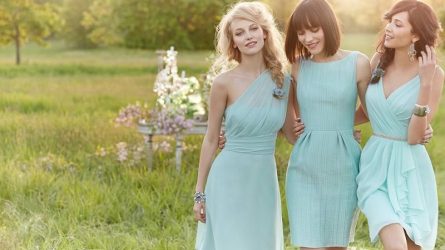 The secret to choosing a beautiful hairstyle suitable for each party outfit
Some beautiful hair suggestions suitable for the party outfit help you "shine" like a princess.
Hair in a bun or tied in half
This hairstyle is both familiar and strange that many girls love. With this "2-in-1" half-tied bouncy hairstyle, they both have the vibe of their naturally flowing hair, but still enjoy a bit of a fringe of a ponytail or bun.
The plus point for this hairstyle is that it is suitable for many different hair lengths. You can customize your hairstyle in bun or column with many different ideas.
For example: adding hair accessories, bulging columns, braiding small ponytails … With this beautiful hairstyle, you will become softer and more seductive on Christmas Eve.
Hair combination accessories
If you get bored with the usual hairstyles, refresh your hair with lovely accessories.
Some accessories that you can use such as: headband, ribbons, brooch, hairpin …
High bun hair
Want to look feminine, but not with loose hair or braids? High-bun hairstyles will give you a charming look that blends personality and dynamism.
You can let a few strands of hair fall down gently to add a gentle, soft look. This is also a beautiful hairstyle suitable for many types of party outfits or formal events.
Hair in a ponytail
This hairstyle is also known as "pony tail", inspired by the child movie "Cute Pony". The ponytail is both easy to do and saves a lot of time.
Although it is a classic traditional hairstyle, it has never become boring in the eyes of women.
–
See more:
Instantly discover 4 beautiful hairstyles that help thicken hair
Use a hair band to wear beautiful hair like the Gossip Girl movie star
Implementation group
Lesson: Lan Thao
Source: Blackhair 101 for Women
Photo: General

>Source link < Beautiful hairstyles for Christmas Eve that you should not miss > Blackhair101.com