You have chosen the location, placed the wedding dress and closed the invitation list; Last thing to consider now is the hairstyle and makeup style for the big day? Blackhair101 will introduce you to the hottest bridal bun hairstyles in 2020 in the article below.
What could be better than a moment holding the hand of someone you love and walking with them on the ceremony to start a new journey. On that big day, you will be the most beautiful bride in the world, dressed in a pure white wedding gown and pure veil. To perfect your beautiful look, carefully choose a hairstyle that matches your dress and makeup. Braided hair is the hairstyle most chosen by brides, because this hairstyle will help you cleverly show off her slim shoulders and long smooth neck.
1. Elegant tangled hair
Combined with a pearl necklace, pearl earrings and a flowing satin dress, the low-bowed bun is the perfect choice for personality brides. Simple, freehand style full of freedom according to the spirit je ne sais quois French ladies will infuse youthfulness into her luxurious wedding dress.
Just enough tangled curls will increase the beauty of the bride. Using a spray to hold your hair in place for many hours during the ceremony is something you should be aware of. Talk to your makeup and hair stylist carefully to make sure you have a poetic look, not a messy, messy hairstyle.
2. Low bun hair
The low bun is a beautiful and luxurious bridal hairstyle. Brides who love delicate and gentle wedding dresses will choose this hairstyle for their wedding day. Pearls are a hair accessory that never goes out of style and is a great addition to the low-bun hairstyle. Besides, bright skin and natural makeup will help you have a perfect look.
Don't worry, this simple hairstyle will overshadow your big day. You can learn from the bride in the picture below how to combine low-bun hairstyles with white mesh towels. The length of the mesh cloth is up to you. However, you can consider the length of the scarf according to the depth of the collar behind the dress. If the V-neck dress is quite deep on the back, do not hesitate to choose a long scarf to balance the overall harmony.
If you like softness and cuteness even more, the thin white ribbon will be the right hair accessory for your big day.
Wet bun hair – beautiful hair trends summer 2020
The soaring temperatures of the summer day make you just want to curl your curls into buns. During this period, the hairstyles with a relaxed, liberal style take over the throne. Typical examples are wet bun hairstyle – the beauty trend that is a favorite in everyday life and also at weddings. Technically, this low-bun hairstyle is nothing new. But the inspiration of this hairstyle will make you become the trendy bride of Summer Day.
All you need is a comb, hair gel and a hair tie. If your hairs are "stubborn" that are difficult to fold, use a large amount of hair gel to control them.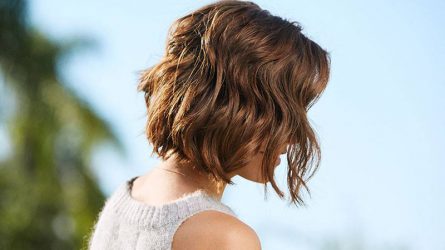 The hair will shine in 2020
When you have beautiful hair, it will be the invisible motivation to help you gain more confidence and strength. This article will introduce the latest hairstyles trends …
Flower buns
As hair styling trends turn around, people return to their most natural sources of inspiration. A floral tiara enhances the sweetness and femininity of the bride. This natural resource gives an organic and delicate feel. The fresh flowers in her hair at the 1-0-2 crown are the symbol of the love filled and protected from now until now.
A bun with a flower crown will match with a streamlined wedding dress with a smooth and sleek shape.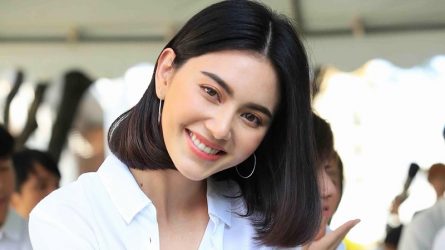 The beautiful hairstyles help you "cut heart" the opposite person
Whether it's short or long, straight or wavy, the hairstyle you choose should partly speak of yourself. With just a few tips, you can …
Ballerina Bun
The popular bridal hairstyle in the early 2000s – ballerina buns – is making a comeback. This chic hairstyle is easily combined with many different makeup styles, especially the bold eye makeup style. Ballerina bun hair is suitable for those with oval face and high cheekbones. This is a great choice if you want to show off your jewelry, such as a pair of statement earrings or a pearl necklace. Many brides also choose to pair this hairstyle with a ballet-inspired dress – but make sure the tulle wedding gown doesn't make you too heavy and difficult to move.
Implementation group
Article: Sophie Thanh Huyen
Source: Blackhair 101 for Women
Photo: General

Source link < Bride bun hair trends take the throne in 2020 > Blackhair101.com