Have you ever thought that the compact beauty devices are a powerful assistant to help you look good and healthy overall on long trips?
Cherry blossom season is the "golden" period to visit Japan, one of Asia's beauty powers. However, this is also the Spring – Summer period, changing weather conditions and pollen can make some skin and hair become more "dainty". Besides, being constantly moving can also cause you aching muscles and joints. At this time, the beauty devices that help take care of and protect the health, skin and hair during the trip become extremely important.
To always be a discerning and scientific tourist, invite you to Blackhair101 to learn some handy beauty equipment from Japan. The following 5 devices come from Panasonic's Sakura Pink Collection Collection, Japanese electronics manufacturer. Sweet colors and outstanding uses are the factors that make women "fall in love" immediately. Not only that, these beauty devices only limited to Japanese production. You absolutely can buy these devices when traveling in Japan without having to prepare in advance.
Warming Kassa EH-SP20
Launched
November 2019
Characteristics
The product possesses 4 curves embracing each body line. You can use Warming Kassa for facial and body care as a drainage (a lymphatic activation technique) like in spas or beauty salons. 4 curves simulating the hands and movements of cosmetologists, in which:
Curve A: is a light touch on the face, used for areas below the puffiness of the eyes and the corner of the mouth.

Curve B: Combined with rhythmic vibration mode, caring for the skin around the neck and collarbone.

Curve C: is used and simulates the up stroke along the jawbone

Curve D: For large areas of skin on the whole body and cheeks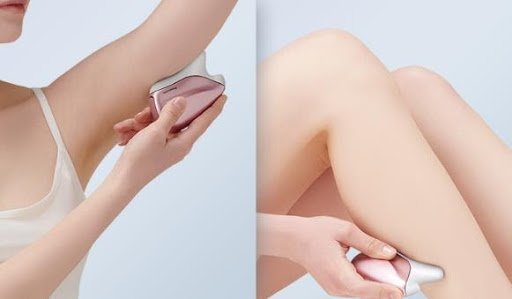 Your senses will be relaxed in gentle rhythmic vibrations. There are 2 heat levels for you to choose from (37 degrees and 40 degrees). The pulsed vibration function can also be turned on or off.
Warming Kassa EH-SP20 is compact and wireless, easy to carry when traveling or working. 1 full charge gives you 3 uses. Use this device with your favorite body lotions and skin care products for best performance.
Hair Dryer Nanocare EH-NA5B PP
Launched
September 2019
Voltage
AC100-120V & AC200-240V (can be used completely outside of Japan)
Characteristics
Using Panasonic's exclusive NanoE technology (a super fine ion rich in moisture generated from air humidity), containing 1000 times more water than conventional negative ions, Hair Dryer Nanocare helps your hair to you are always smooth and healthy. Fast drying nozzle and 2 hot / cold modes bring more choices for users.
Cordless Leg Massager EW-RA38
Launched
August 2018
Voltage
AC100V
Characteristics
The Cordless Leg Massager EW-RA38 comes with Panasonic's hand-held airbag, which was created from studying a hand movement by massage technicians. This device helps to heal fatigue by emphasizing the acupuncture points to promote blood circulation.
The Cordless Leg Massager EW-RA38 is a wireless beauty device and can be easily folded into a pocket. You can completely massage while working or traveling long distances. AA batteries can operate two massage bags. The machine is equipped with a silencer, so it will not make you uncomfortable during the massage.
Facial Ionic Steamer Nanocare EH-SA9A
Launched
November 2019
Voltage
AC100V
Characteristics
Facial Ionic Steamer Nanocare EH-SA9A offers two features: a cold / hot steam, which tightens skin while moisturizing skin with warm steam and cold mist. Equipped with 5 automatic heating and cooling options, you can perform your professional skin care routine at home. Can be used for a long time and still comfortable.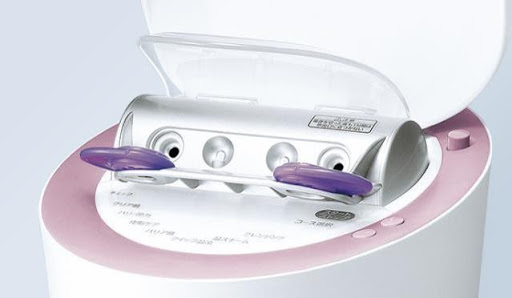 With one touch, you can choose from five different scents with the aroma tablet (sold separately). The product gives you firm and elastic skin in the steam with a pleasant scent.
The device has 5 beauty modes as follows (combining both hot and cold):
Cleansing and brightening mode: 13 minutes 30 seconds

Skin firming mode: 12 minutes

Pre-skin preparation step before makeup: care comes from the epidermal tissue within 13 minutes

Skin tightening like morning mist: Creates a defense barrier for skin in 11 minutes

Before morning makeup: hydrate quickly within 7 minutes, creating a premise for makeup
Besides, hot steam mode Comprehensive moisturizing of the skin includes 2 different modes:
Deep cleaning with 3 minutes

Strong moisture level within 12 minutes
Sonic Vibration Toothbrush Doltz EW-DP53
The Sonic Vibration Toothbrush Doltz EW-DP53 is the only rechargeable toothbrush that can reproduce ultrasonic vibrations. Take advantage of exclusive W super vibration technology including Yoko Brushing & Tataki Brushing techniques, which are recommended toothbrushes by dentists. The brush head contains super fine bristles with a hair tip of about 0.02mm to help remove any plaque on the teeth, including gum. The stain-off feature of the Stain-off mode also helps this brush remove stains caused by colorants in coffee and tea from your teeth. This is truly a portable oral care device to have on your days of travel.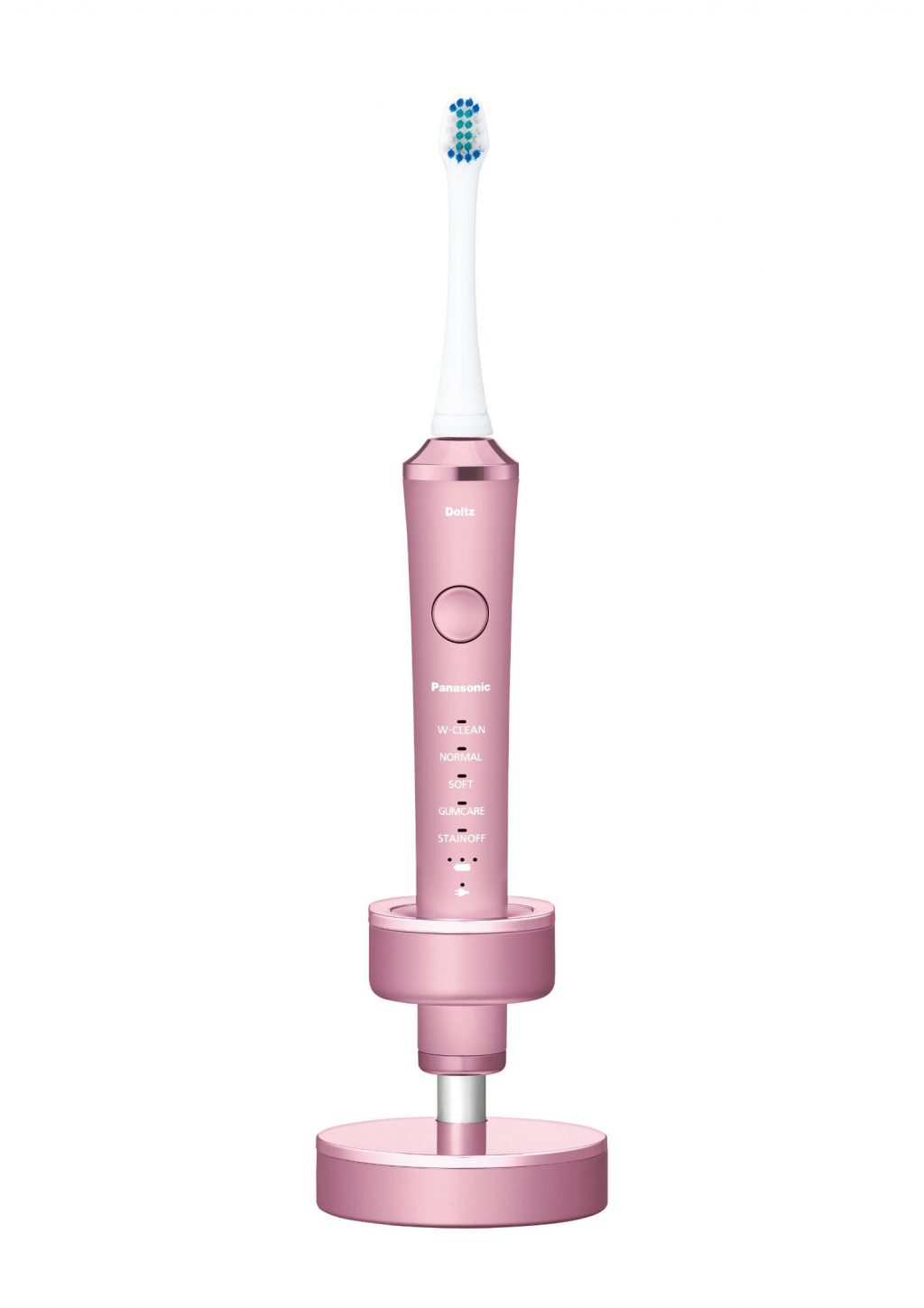 You can also experience the above beauty devices and more directly at Panasonic Beauty Salon for free. Experience in two locations, Ginza (Tokyo) and Osaka during your travels to Japan. Surely the exciting experiences at these salons will make it easier for you to choose the necessary beauty equipment for yourself, and feel that taking care of your body during outing will be comfortable and Simpler.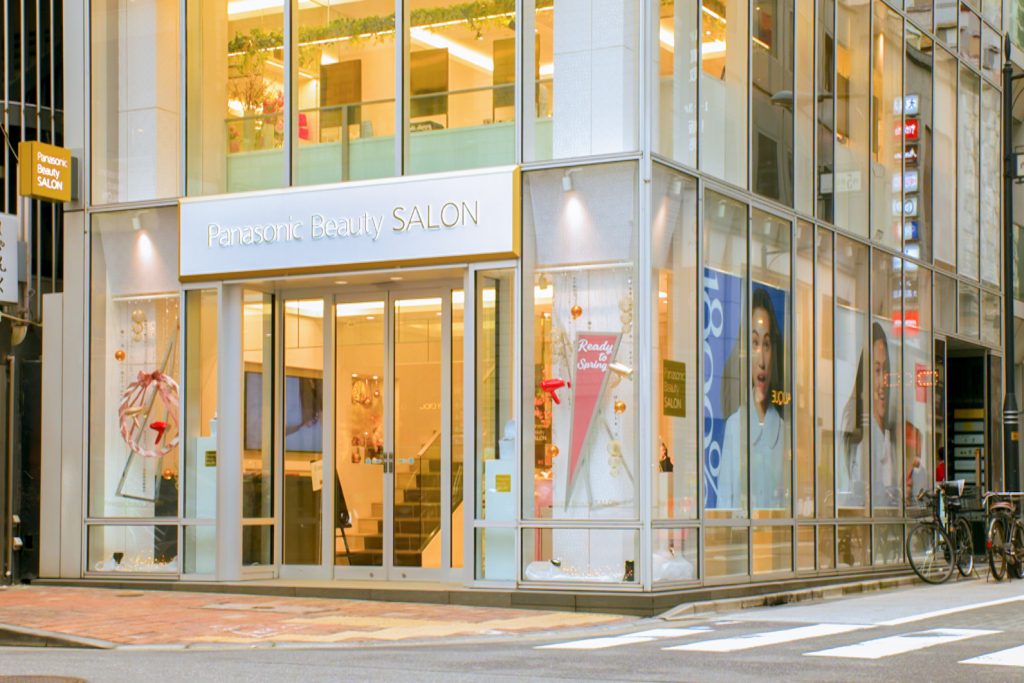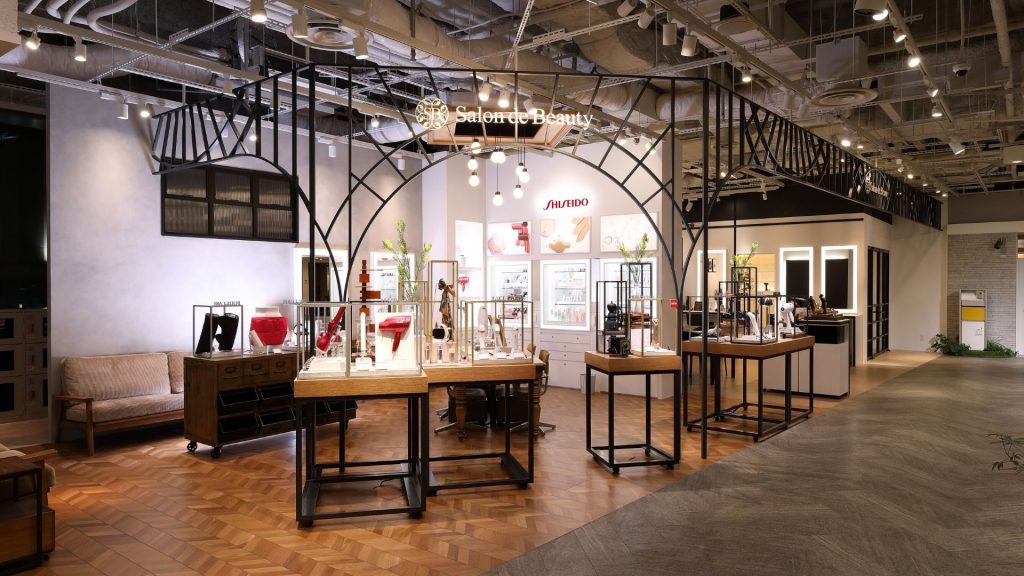 https://www.youtube.com/watch?v=53o344A-dWw
Information:
1.TOKYO: Panasonic Beauty Salon Ginza
Address: OZIO GINZA Building. 1-4F, Ginza 5-5-9, Chuo-ku, Tokyo, 104-0061
Opening hours: 11:00 – 20:00
https://panasonic.jp/tourist/en/beauty-salon/
* May be closed due to Corona situation. Please check the website before visiting the salon.
2. OSAKA: Salon de Beauty
Address: Grand Front Osaka South Building 2nd Floor, 4-20 Ofukacho, Kita-ku, Osaka, 530-0011
Opening hours: 10:00 – 20:00
https://www.panasonic.com/global/corporate/center-osaka/en.html
* May be closed due to Corona situation. Please check the website before visiting the salon.
Implementation group
Lesson: Adam Dao – Sophie Thanh Huyen
Source: Blackhair 101 for Women
Photo: General

>Source link < Cherry blossom beauty devices are only available in Japan > Blackhair101.com