The simple or sophisticated, cute or trendy hairstyles of Korean female stars have "cut your heart"? Let's learn how to style Blackhair101 below to get "standard" Korean hair.
Beauty secrets from Korea – whether skin care or makeup – often become a trend all over the world. The influence of how to beautify the country of kimchi is also largely from Korean celebrities. Among them, their trendy and varied hairstyles are also favored and imitated by many women.
Glamorous and classic with straight, straight black hairstyles
Throughout the film It's Okay To Not Be Okay (roughly translated Crazy, whySeo Ye Ji always makes viewers overwhelmed by her beautiful beauty. You can't talk about the female monster Ko Mun Yeong without mentioning her straight, straight black hair. The straight straight hairstyles parting the middle part make her more attractive and classic. That is part of the classic, regal charisma of the character in the movie. This hairstyle brings a strong look and charm that is unique to women.
First, you use a mid-part comb to divide the hair into two sides. Next, let's adjust the straightener. You divide your hair into layers about 1-2 inches thick. Use clips to fix your hair. Start straightening from the bottom section first. Then turn up the hair above. If the hair is still not straight, run again at a faster speed than before. After you have straightened one part of your hair, move it to the side and then continue to straighten the sections. Use moisturizing and conditioning products when stretching. This will help your hair stay naturally straight and for longer. At the same time, it helps to keep your hair healthy and smooth.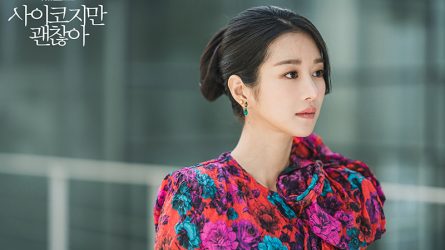 Seo Ye Ji transforms beautifully with hairstyles in "What if Crazy"
When dyes turn into a trend, Seo Ye Ji is still impressed by her dark hair that is transformed into many styles.
Personality, attractive with flat bangs lob ombre hair
Although it had ended for a few months, Itaewon Class (Iteawon class) still has the most impressive ratings on JTBC. The presence of actress Kim Da Mi (as Yi Seo) with her sassy, ​​personality model made a strong impression on the audience. When the drama aired, it was when her hairstyle lob ombre ruined beauty forums. In the movie, Yi Seo was tied with short, chin-length lobes. To increase the character of the character, Kim Da Mi also dyes her hair ombre with a golden tone. It can be said that this hairstyle has helped Da Mi to own a youthful look with a little personality of the character.
With lob ombre bangs, you can style them in a variety of styles at home. With this blond hair, you can combine the same gentle curl. This will help her look more feminine. Or, you can squeeze a garlic bulb for a youthful look in your twenties. Another "variation" that is also very notable is the inclusion of a half ponytail. Undeniably, this hairstyle has helped Kim Da-Mi look much younger. However, hair dyed ombre is very easy to fade. So, do not forget about the intensive shampoo to keep the hair color longer.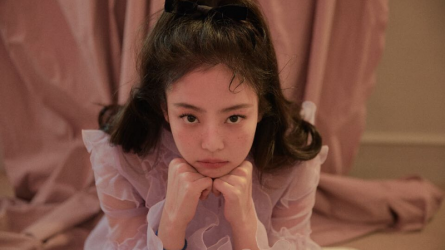 Korean curly hairstyles bring out a gentle and trendy look
In addition to the makeup style like smog, curly hair is a beauty trend that is enthusiastically "promoted" by Korean girls.
Youthful and dynamic bun hairstyle
Simple but effective is the high bun hairstyle that Korean stars "promote" recently. Any slightly tangled, high bun hair makes Kpop beauties "hack age" effectively. Typical as the singer Tiffany of SNSD. Although she has turned 31 years old since the beginning of the month, the singer still remains young and dynamic. It can be said that the stylish high bun hairstyle is always a quick solution for all girls.
There are many ways to create a youthful, dynamic bun at home. The easiest way is to fold your hair into a small section, the excess curl and curl to fix the bun. Finally, use a compact tie. Or, tie your ponytail high up and roll it in a spiral and then fix it with a toothpick. Don't try to get your hair curls to look neat. It is the tangled natural hair that will make the charm of you. If you like the face to add accents, you can curl the hair on the cheeks into curls. Don't forget a bit of styling mousse to keep your curls for a long time.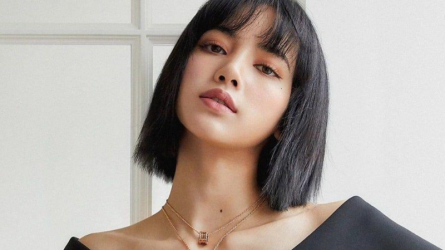 Learn Korean stars with trendy hairstyles in 2020
Along with Blackhair101, we have a few hairstyles that are expected to take the throne in the second half of the summer 2020.
Gentle, delicate wavy hairstyle
Convenience store Saet Byul (Convenience Store) is starting to mark the return of Kim Yoo Jung. The actress born in 1999 is also a "fashion icon" of the land of Kimchi. The hairstyles of the characters she plays are always a beauty inspiration for fans. And the sweet wavy hairstyle in Convenience Store is no exception. The wavy curls give you a sweet, delicate look. This hairstyle is gentle but no less youthful for modern ladies.
You can create a wavy curl with a home curler. This is the most common tail curling method, easy to do at home. You just need to get the curling machine upright, the handle below. Then put the curl and wrap it around the shaft of the machine, holding the ends of the hair below. You hold both the curling iron and the curl upright for a few seconds and then let go. The length of the curl depends on your preference. The result of this is the gentle, voluminous and natural curls. You should swipe more moisturizer into the curls after styling. This will help clear the waves while still remaining soft and natural.
Implementation group
Article: Nguyen Nhung
Source: Blackhair 101 for Women
Photo: General

Source link < Create lovely and trendy hairstyles from Korean star models > Blackhair101.com