His preference for blond hair may have racist implications.
What does blond hair dye mean for Western women and even Eastern women? Attracting calls on the street? Change of identity from the outside? Will your blonde hair give you a romantic date? A century love story in the White House?
For the poet – painter Claudia Rankine and photographer John Lucas, analyzing the phenomenon of blond hair is a task spanning many years. They went around grocery stores and airports, at Brooklyn's Afropunk or the National American Republican Conference in Cleveland, reaching out to blond strangers, asking them lots of questions and taking pictures of their hair. . Lucas says: "Many people don't know that only 2 percent of the world's population has natural blond." The rare nature of blond hair – the result of a genetic mutation in Northern Europe that has been around for more than 11,000 years – has captivated the majority of the world and has attracted many followers with its more natural hair-lightening formulas. last century. So what other factors reinforce this social value?
Rankine, author of the book published in 2014 – Citizen: An American Lyric, causing a lot of controversy about whites. The Racial Imaginary Institute in New York, USA – a co-founder Rankine – funded a series of BAM films this summer, as well as art shows at Kitchen and Jack Shainman. Joining this program, Rankine and Lucas open exhibitions named Stamped. The lovely stamps on the exhibition feature blond hair of all kinds and in many shades; from straight, curly hair, to nail tips and from platinum to copper gold. Videos from Rankine's street interviews are filled with space.
There are many reasons people dye their hair blond: to look younger, to stand out, to be more attractive. But what does this mean during a period of increasing tension in the issue of race? We all have the ability to choose and do what we want, but what happens when what we want is a collective sin of racial values?
Tendency
Some women, especially people of the public, shared that they had been advised to dye their hair blond in order to be more popular and soften their personal image. Before she became a politician, Hillary Clinton was not a blonde woman. Her natural hair color is more inclined to brown. But in her political life, she was almost always blonde. Then, the first image people saw after the election, while Clinton was walking in the woods, was her natural gray hairs. Then people cried out: "Oh, here is Hillary.".
Project Stamped was developed in the time before President Donald Trump was elected, when most women in the Republican Party and on television suddenly had blond hair. On Fox News, almost all female reporters were blond. In the newspaper The CultAmy Larocca wrote an article on the matter entitled Peroxide Politics, Advantages of Blonde Hair. At the same time, the trend of dyeing blond hair exploded. Beyoncé, Jennifer Lopez … and many other women have all followed this trend. On The New York TimesAndrea Cheng writes an article about why the number of Asian American women bleaching their hair is increasing. That proves Rankine and Lucas are not the only ones who have ever explored this subject.
The reason women dye blond hair
Interestingly, most people don't think the blond is related to the white race. Women over the age of 50 say: "Blond hair hides my gray hair". Younger women say: "It is a way of expressing oneself". Rankine thinks this is unbelievable. Blonde hair has always been used to refer to whites, to suggest racial privilege, attraction, beauty. They don't seem to want to admit they're following a standard of beauty that has been around since birth – in Barbie, on every channel. People do not realize that the Barbie doll was created based on the image of a German "call girl" Lilli – the reason why the Barbie doll's body is so blooming. In addition, Doris Days and Marilyn Monroe and the heroine of Hitchcock's film also contributed to the popularization of this standard.
However, in an age where "you can be whoever you want to be", people have a strong urge to express themselves. We need to understand the dynamics and the reason for the action, but it's equally important to let people express themselves. On the one hand, "Making America great again" also means "Making America all white again". Millenials, on the other hand, Generation Z sees blondes as an act of resistance and rebellion. What if these two drivers both drive the same thing and both achieve their goals?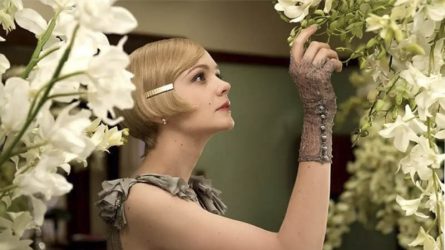 Female stars demonstrate the loveliness of short hairstyles
From classic icons to contemporary muse, here are the famous faces that prove short hair is definitely not just for men.
Advantages of blond hair
Plus, women often think bright blond hair is younger and more attractive, but why are blond hair younger and more attractive? One theory is that it is because white kids tend to have blond hair as a child and then gradually darken in color as they get older. However, there are also children born with black hair, but no one is looking for black hair to look younger. In Rankine and Lucas's interview results, people felt they were treated better when they were blond. Especially for white women, they are well aware that men and women treat them more kindly when their hair is blond.
The curator of a museum once told Rankine about her childhood story. Her mother's friends used to tell her: "Your hair is not bright enough. After puberty your hair won't be blond anymore ". As if: "Do you think you're special? That won't last forever. " Obviously, blond hair has a value in society to some extent.
Rankin expressed that he does not want to judge anyone. She also wants to dye her hair blond before the exhibition to show her nonjudgmental attitude. I think everyone should be allowed to do what they want. Her project is solely for the purpose of posing a question.
–
See more:
Keep your hair tone cool with purple shampoo
Secret behind Amanda Seyfried's glowing hair
Implementation group
Lesson: Thục Linh
Source: Blackhair 101 for Women
Reference: Vogue
Photo: General

>Source link < From the Barbie doll to the White House - The power of blonde hair > Blackhair101.com