You may not have any intention of dyeing your hair, but these suggested hair colors from Blackhair101 may change your mind!
Let Blackhair101 suggest some hair colors that suit the weather of the coming Autumn days. These could be the dyes you already know, or not. If possible, Blackhair101 hopes you can share your ideas, so that we can have more choices together.
1. Brunette hair color
As shared in an Blackhair101 2020 hair color prediction post, Brunette is a color worth experiencing this year. This is a warm brown color, not too fussy about style and quite suitable for girls who love classic beauty. If you are a girl who loves a gentle look and background, you can talk to a hair stylist to find a milk chocolate brown shade that suits your skin tone.
These brown hair tones help the chilly autumn air be dispelled. You can combine smoky eye makeup and nude / brown hair when dyeing Brunette hair.
When the rays of the Autumn days shine brightly, your hair springs become brighter and more dreamy. You can wavy or highlight your hair for the effect even more.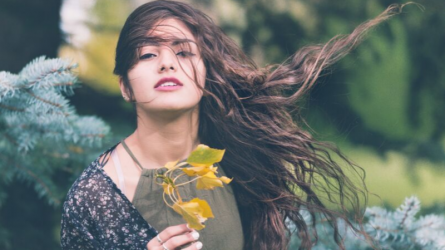 The dyed hair colors are worth a try in the last 3 months of the year
Summer has passed when the yellow leaves are dyed in the trees. When the seasons change, the trees change leaves is also the time to change …
2. Red hair color
Red hair color never shows signs of cooling, regardless of the season of the year. In particular, red hair will be extremely suitable in Autumn – Winter because this shade will help you radiate a warm, pleasant energy. You can choose for yourself a favorite red color based on many ideas in life, from mulled wine, red velvet to cocktail sangria.
Also while walking around the backstage of the fashion runways, you may come across ruby ​​red hair that shines like a model. HoYeon Jung. Hair in this tone will help you be in the spotlight wherever you go.
Anna Hathaway is one of the most successful red-haired actresses. The red Fire Glow in Anna Hathaway's hair in the photo below gives her absolute elegance and charm. You do not have to worry when this hair color turns off after washing, because they will decrease to cinnamon tone – a hair color is also very trendy and beautiful.
In Fall 2020, you could also try a two-layer color scheme: red for the upper hair and black for the tail. This hair color scheme helps you balance between the hot redness and the calmness of black. The combination of the above two colors creates a "cool" dyed hair but is still suitable for mature girls.
3. Caramel Highlights
After more than half a year almost working from home because of the COVID-19 epidemic, it's time to visit a hair salon and talk to a professional hairdresser to refresh your look. The hair color trend with bright caramel highlights is one of the hottest trends this fall.
Selena Gomez and Beyoncé's dark hair with caramel highlights will inspire you. This clever color scheme especially adds effect and brightness to wavy hair. This is a dye that is very suitable for girls with curly hair.
Catching up with the trend of above hair color when combining chocolate-base hair color with caramel highlights for a well-balanced and lovely look. Keep your hair shiny and soft with a shampoo designed specifically for dyed hair.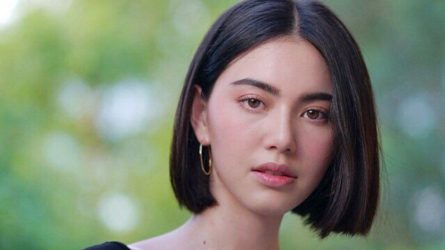 There are many ways to transform with short hairstyles of Thai beauties
If you want the F5 to look and feel, do not miss the short hairstyles of the Thai beauties below.
Shadow roots
While revealing hair roots is an obsession for hair colorists, Shadow Roots is a technique of dyeing the roots of the hair. Basically, your hair stylist will dye the roots of your hair in colors that are much darker than the rest for a noticeable contrast. Let's see how the world's beauties hold this hairstyle through the following photos!
Shadow Roots is generally similar to ombré hairstyles, and is almost perfect for anyone who doesn't want to go to a salon every few weeks. So where are the differences between these 2 hair techniques? That's when the ombré is a gradual blend of color into another, while with Shadow Roots, the roots of the hair are completely darkened.
Implementation group
Lesson: Sophie TH
Source: Blackhair101 for Women
Photo: General
Source link < Hair colors that inspire Fall Day > Blackhair101.com