For the modern woman, hair can reflect her feelings over a life period, or simply as a fashion choice. However, for storytellers, each image must reflect the idea they want to convey. The filmmaker Game of Thrones was extremely skillful in using hair to weave the stories of beautiful people in the movie.
* The article has revealed the movie content
It is interesting that George R Martin's book focuses on many female characters. Although the film has chosen its own path, the most important remaining players in the game are mostly female, and are at the helm. It can be said that Martin's favor for female characters is one of the factors that helps Game of Thrones maintain its awareness after 8 years of show.
Each episode of Game of Thrones costs about 10 million to produce. Every detail of the image is meticulously taken care of. Kevin Alexander, the film's hair stylist, says he sticks to George R. Martin's description of the hair color by the author, as each color is iconic and important to the plot.
Alexander estimates that about 20 to 30 wigs are used in the movie Game of Thrones. Each haircut for the main characters like Daenerys (Emilia Clarke), Cersei (Lena Headey), Malisandre (Carice van Houten), and Margeary (Natalie Dormer) costs up to $ 7,000 each. The reason for this sky-high price is because the price of wigs will increase with its length, and each hair is 60-70cm long.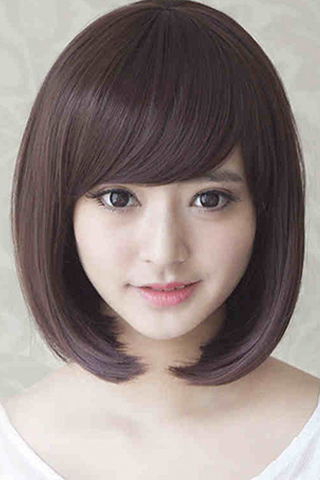 Female wigs: options for girls who like to change
Female wigs are a new and extremely useful accessory, but still quite unfamiliar to most Vietnamese women.
These wigs are imported from India, Europe and Russia. Wigs are sold by strands and hair colors, then blended and woven together to form the hair color on the film. Each character's wigs are carefully treated like real hair, and at night are set on a racks in the shape of each actor's head.
Besides wigs, Alexander and the film's team of stylists also have to work with the dye. For the characters that do not use wigs, they have to mix the dyes themselves to create the desired shade.
Margaery Tyrell
High Garden's thorny rose always appears with glamorous outfits and gorgeous styling hair. Born in silk velvet, Margaery almost never had a hair fall in the wrong place until disaster struck.
Clever and calculating, Margaery makes viewers unable to guess what the true nature of this character is.
Daenerys Stormborn
Bearing the traits of the Targaryen clan, Mother Dragon's white hair is a strong highlight of the character. Daenerys' first photo frame with sad eyes and naturally loose curly hair immediately made the audience fall in love with her.
After becoming the Khaleesi of the Dothraki tribe, she began braiding her hair like a native of the tribe. The braided hairstyle continued to follow her during her journey to conquer other lands.
Emilia has two wigs. One is for when she is clean, and one is for filthy scenes. To make his hair look like a character who never showered, Alexander used the secret: Vaseline. He applied vaseline on actor's hair to make it curl, then dried, braided it. Finally, the stylist will sprinkle dirt powder – a real makeup product – on the hair.
In the latest episode of season 8 – the final season of the series – Danaerys continues to show off intricate braids. This time her curls form a heart on the back of her head, reflecting the budding love for Jon Snow?
Cersei Lannister
The most beautiful woman of the Seven Kingdoms – Cersei Lannister – always appeared with her signature shiny blond hair. Arrogant and arrogant, Cersei's appearance contrasts with the complicated and unhappy mentality of her life. Disregarded for being a woman, being used as a "stallion", a loveless marriage and having children with her brother, Cersei is not as perfect as her appearance at all.
When not in public, Queen Lannister simply wears her braids and puts it on her shoulder.
At the end of season 7, Cersei was charged with incest by religious extremists by cutting his hair and parading naked around the city. After so much loss, the skinning finally pushed the character to the end.
Sansa Stark
Sansa Stark is perhaps the character with the biggest psychological transformation, and is also a character with a clear intention in styling himself in Game of Thrones. Upon moving to King's Landing, she began to style her hair like a Southern girl, instead of the Northern hairstyle like the movie's beginning.
Sophie Turner – the actor playing Sansa – has natural blond hair. Since she was in the film at the age of 13, Alexander did not want to use peroxide-containing dye on her hair, but used watercolors. He mixed the four colors together and Sophie had to dye it every 10 days.
Sansa's character spends most of his time influenced by external factors. She cares about her social status, how people see her and is always passive. So Sansa's hair is always a mirror image of the mirror she's been watching when she hasn't found herself.
Towards the end of the season, Lady Winterfell is finally getting her own way. She becomes a wise leader, managing Winterfell and her siblings, preparing for the coming war. The film's hair stylist continues to successfully demonstrate this idea.
–
See more:
Learn beauty secrets of Sophie Turner – personality beauty in "Game of Thrones"
Transform your look with simple, beautiful braids

>Source link < How do Game of Thrones filmmakers tell stories with hair? > Blackhair101.com