These hairstyles satisfy both criteria, beautiful and neat.
Playing sports most need dynamism and flexibility. For that reason, she often chooses very simple hairstyles that don't get in the way. But just imagine, if there is a very cute guy at the gym that you want to impress, it is also worth changing your usual ponytail. There are many beautiful and neat hairstyles, let's find out with Blackhair101 right in this article!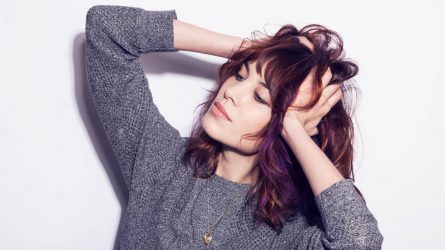 Short "safe" hairstyles you should try this Summer
Summer is the time when short hair is crowned. Let's take a look at Blackhair101's short hairstyles that will help you stand out this summer.
Ponytail
From a traditional ponytail, you just need one more step to break it further. Also, there are many different braids that you can show off with this hairstyle.
Braided hair, tangled bun
This hairstyle looks quite unique because of the braided hair detail on the back. First, keep your head down and start braiding your French hairstyle from the nape of the head to the top of your head. After that, comb the remaining hair in front and pull it into a bun as usual.
Low-level bun
This charming hairstyle does not interfere with her playing sports. To start, spray your hair with sea salt to style your hair. Next, you perform normal bun operations but not too tight, gently pull the hair after bun to create a feeling of loose, "messy" hair.
The hair is braided with a rope
Similar to a ponytail, after you have your hair tied up, divide your hair into two parts. One by one, twist each section of hair together and braid it together like a rope. Finally, fix the hair with another elastic band.
High bun hair with extra accessories
This hairstyle is not complicated. Just hold your hair up as you normally would, then use a toothpick to create the back shape. This style keeps her hair curled and looks pretty good too. You can choose a toothpick in the opposite color of your hair to stand out!
Hair in twin bun
The single bun is too familiar, the twin bun looks strange and the hairstyle is also very simple. First, divide your hair into two equal parts. Then, in turn, tighten a part of hair and the bun around, fixed with a toothpick. Similarly, you do the steps with the rest of the hair.
Variations with a ponytail
The way to create a beautiful ponytail isn't just one step away. To create a more puffy effect, tie your hair in two, dividing it into equal halves, similar to a halftone hairstyle. Then, use a comb to gently brush the two parts of the hair. Finally, you take your hair to cleverly hide the elastic.
–
See more:
Learn from Jennie Kim how to create beautiful hairstyles for her chubby face
Learn how to create simple hairstyles like stars
Implementation group
Nguyen Gia Linh
Source: Blackhair 101 for Women
Photo: General

>Source link < Instructions on how to create neat hairstyles for her regularly exercising > Blackhair101.com