Women are often favorably called by other names "women", because no matter who and where they are, they always possess their own beauty. That can be a beautiful, impressive beauty, remembering once at once. It can also be a gentle beauty, likable, the longer you look, the more you like it. But in this "4.0 era", does the woman's beauty standards still rely on fairy concepts such as: "White skin like snow, lips red as lipstick, hair as black as ebony"? Is it true that if you have short hair, you have a strong personality, and long hair is gentle and fragile?
On March 8, Blackhair101 Vietnam did a small interview with beautiful women working in many different fields. Although each of them shines with each look, the following 4 women possess a sense of confidence and certain success in the professional field. Through sharing legs, hope you find the answer for yourself: is beautiful hair a testament to the peak beauty and ego of women in modern society today?
For forever a hairstyle is boring and one color?
Listen and share from Ms. Lien Chi – Secretary of the Journal of Phai Blackhair 101.
Do you think hairstyle is also a factor expressing women's confidence and ego?
Yes, hair is one of the important factors that make the first impression of a person's appearance. The health and beauty of hair not only directly affects the appearance, but also has a close relationship to the woman's emotions, confidence, and spirit.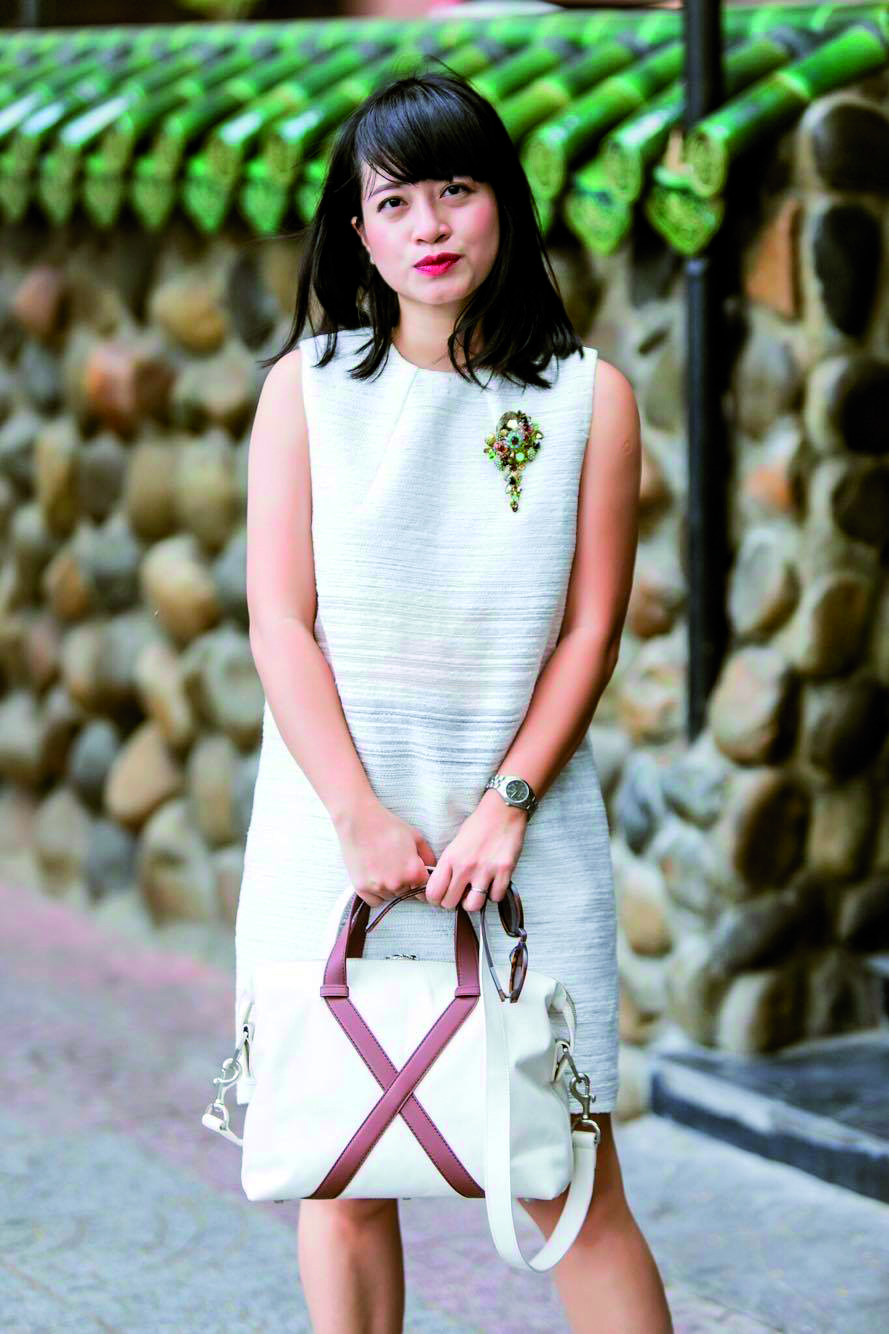 If someone says that leaving a hairstyle forever is boring, one color. What do you think about that concept?
She doesn't believe that chasing one hairstyle means being boring and one color. She herself has had this hairstyle for more than 5 years and is still not bored, and still likes to be confident with this hairstyle. I think more important than changing or not is how you feel with your hairstyle, or your choices. If you still feel happy, confident, and excited, nothing needs to change.
Beautiful hair brings great values ​​over the beauty of the appearance
Ms. Thuy Tien – Business Director of Blackhair101 Vietnam magazine has had an interesting share about this concept.
Is it possible to judge a person's personality just based on how short and long their hair is?
I think a person's personality is determined by 70% of the hair. That is also the first impression of her when meeting someone. The first impressions of their hair give her the most general overview: who are they and what are they like?
Many people think that men only like women with long hair. What do you think about this?
I think that's right, because I also have long hair (laughs). Just kidding, actually everyone has a different taste. But in fact, long hair is easier to score in the eyes of many people. I see most people who have long hair are also more beautiful and feminine. Short hair is very "picky" to the target, so the beautiful short hair makes her admire.
On March 8, do you want to send greetings to half of the world?
There is only one thing that I want to tell all women on this special occasion, is to always put confidence in yourself. Because belief is intangible, but it brings both intangible and tangible values. Similar to hair, no matter what anyone says, just be confident and follow the hair you love.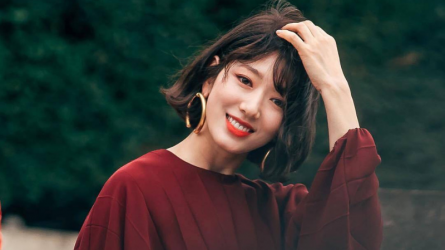 The voice of gentle girls who like short hair
"When a girl cuts her hair short, she wants to change her life" – Coco Chanel.
Girls cut short hair just because of love?
Listen to comments from Thu Vu – Fashion book translator is also the inspiration for dress and lifestyle of many young people.
Having used many hairstyles from long to short, Thu can share with Blackhair101 readers about your personal opinion in the face of prejudice: "When a girl suddenly cuts her hair short, she must be out of love, or she wants to rebel. "OK?
For a long time, Coco Chanel has said: "When a girl cuts her hair short, she wants to change her life". Change is a frightening phrase, and it's obviously not easy. If Ms. Coco's words are correct, the fact that a girl decides to change her hairstyle is a good sign, because it is the act of stepping out of her comfort zone, out of sadness, or simply walking. out of her old appearance that she no longer gets excited every time she faces it in the mirror every morning.
They don't care much about the woman who has stepped there, or what prejudice she does, she chooses the freedom to do what she wants, she chooses to live with the most authentic version of herself. Because I know she only lives with herself until the end.
Do you think that hairstyle is also a woman's speechless statement about her life? What special does your current hairstyle mean to you?
Yes, Thu always believes hairstyles reveal a lot about a person. As well as the way it was dressed, there were hairstyles that spoke for its owner countless things before they could speak. The hairstyle is capable of conveying very specific messages, and you are the one who lives the messages, you are the one who lives with your hair, so make sure the hair is helping you to convey the message. that you really want to convey. That way, you can attract what you want to attract, shorten the time to find and get the things you want, the people you need to meet, and even the life you've always dreamed of.

Many people may think that choosing to cut hair to waist length for nearly twenty years is really not an easy decision. But it came to Thu very naturally, without a bit of dignity. Thu never even cares if her facial features match her short hair. It's just a time when the desire to experience a new hairstyle is too intense, plus many external factors such as the working environment at a creative fashion magazine, where personal ego is appreciated and appreciated So the short haircut was born. As a result, everyone can see, Thu is happy with her new hairstyle and still wishes to live a long life with her.
Will girls with long hair be more "banh beo" than short haired girls?
Ms. Hong Nhu – Ringier Vietnam office staff has confided about her beautiful hair.
ChHow long have your hair been left and have you ever cut your hair short?
Her hair from the first "know long" that it is long until now. The shortest cut is just over my shoulder (knowing my mother will yell "Oh" when I cut too long) so I just dared to cut it a little. At that time it was simply "advised" by a very close friend to be too long like "banh beo".
Why do you still keep your hair long and unchanged? Have you ever wanted to try cutting?
Many people say that because her face is "banh beo", she suits long hair, and because she also likes long hair. It simply suits her figure and style.
NgIt is often said that short-haired girls are more personality and stronggcOily girl with long, flowing hair. How do you feel about the thought that long hair is "banh beo" than short hair?
Actually, this concept has been formed for a long time, so it becomes obvious to the thinking of the majority of people. However, according to her point of view "fashion" is very diverse nowadays, with short hair with long hair or low back, if you think you are suitable and you like it, you should do it. Long hair doesn't mean no personality. There are many long hairstyles that are still very personal, such as long, straight hair or long bangs that are also impressive.
Conclusion
After a short interview with four beautiful women with different thoughts and styles, we gradually understand that every woman in the world is a flower in a colorful garden. The standard of beauty is not based on the length of the hair, no one has the right to judge long hair as old fashion, short hair for fashion – and vice versa. In an egalitarian world, every woman always has the right to self-determination with her own beauty.
To quote a good passage of writer Nguyen Ngoc Tu: "Women, with ugly nose, beautiful eyes, ugly eyes and nose, beautiful mouth, ugly face, beautiful body, ugly person and beautiful soul. One way or another, they have to be beautiful. When they are angry, they are also beautiful … Woman, with ugly face and face, beautiful hands and feet, ugly neck, beautiful back, ugly person, beautiful soul. One way or another, they have to be beautiful. Sad times are also beautiful… ".
You are always beautiful when you are yourself. Hope you always remember that so that 365 days a year are March 8th!
–
See more:
Praise for beauty work – Women do beauty for whom?
The cosmetic empire helped Kylie Jenner officially become the youngest billionaire in the world

>Source link < Interview on March 8: Long hair - short hair and a story about beauty standards of era 4.0 > Blackhair101.com