From her signature high ponytail to fiery red curls in the Victorious movie, "pop princess" Ariana Grande has owned a collection of individually branded hairstyles.
Ariana Granda is famous for her rare, beautiful, and high-pitched voice. Thanks to her wonderful voice, she has been favorably given nicknames such as "Pop Princess", "Little Diva". In the past year, the female singer has released a series of hit songs "storming" on all music charts. Among them, the most typical are the songs "Thank you, next" and "7 rings". The amazing talent that has brought Ariana to the top makes many fans. Besides her musical achievements, the female singer also made an unforgettable impression on fans through her unique hairstyles. It can be said that Ariana Grande's hairstyles are always bold personal symbols.
In this article, Blackhair101 invites you to take a look at her journey to transform Ariana Grande's hairstyles in each phase of her career.
2008: Outstanding with curly black hair
In 2008, during a visit to Planet Hollywood Times Square in New York City, Ariana caught the attention of her curly hairstyle. She appeared with shoulder-length black hair, combined with curly curls. In particular, Ari becomes more prominent with eyeliner black eyeliner makeup. This style gives the singer a youthful and stylish way, suitable for a teenage girl 13 years old.
2009: Sexy red hair
Entering the new age, Ariana has replaced her curly hairstyle with attractive red hair. This new look was "released" when she attended AFI Film Festival 2009. Red hair color combined with blue dress "transformed" the singer into a real mermaid Ariel. Her hairstyle helps to highlight her white skin and subtle lines on her face. This is also a new start for Ari's signature red hair.
This hairstyle continued to follow Ariana until the end of 2012. Before that, the female singer participated in the movie Victorious as Cat Valentine. The brilliant red hair and soaring voice made a lasting impression on the audience. Accordingly, red hair became a prominent 'member' in the list of Ariana Grande's hairstyles.
2012: Return to rich brown color
After finishing her role in the movie Victorious, Ariana decided to return to a softer and more natural look. During this time, chocolate brown hair and soft curls were her favorite choices. This hairstyle combined with Ari's healthy brown skin creates an extremely eye-catching effect. In addition, the nude lipstick colors give the singer a rich and classic beauty.
2013: Birth of the famous ponytail
The year 2013 marked an important career milestone for Ariana Granda. This is the year of her debut music album, "Yours Truly". Besides this memorable event, 2013 was also the year that Ari debuted the hairstyle that made her brand. The female singer started to appear with a characteristic high ponytail. Along with soaring vocals, this famous hair becomes something that fans cannot forget when it comes to Ariana.
In particular, Ariana is also very "diligent" in creating unique variations for this hairstyle. Typically, her hair dyed ombre extremely outstanding. Brown hairline combined with blond hair makes the hairstyle more unique and stylish. The female singer has kept this haircut for quite a long time.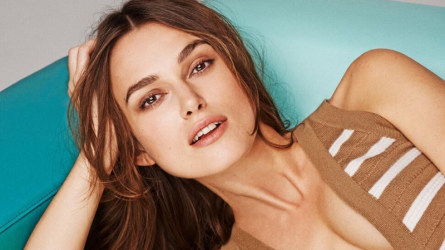 What beautiful hairstyles help square-faced ladies enhance beauty?
The sharp square face will become more attractive if you know how to choose the right hairstyle.
2016: Fever with personality bangs
Appearing with her dull bangs and ombre ponytail, Ariana once again created a new fever. This hair gives Ari a youthful appearance and no less personality. During this time, the female singer's bangs have become a popular trend and have spread throughout the web.
2018: Breakthrough platinum hair
Ariana surprised with her platinum hair full of personality. This is considered the most daring hairstyle of her ever. The combination of the new hair color with the low ponytail makes the female singer more attractive and out of the ordinary. This new look has made fans feel extremely surprised and excited.
By the end of August, Ari once again surprised fans with her long bob hair.
2019: Returning to the signature ponytail
After the interesting changes, it seems that ponytail is Ariana's favorite hair. The female singer performed at the Coachella music festival 2019 with a straight and long ponytail. To create accents for her hair, she used stone studded hair pins.
Implementation group
Lesson: Phuong Khanh
Source: Blackhair 101 for Women
Reference: Billboard
Photo: General

>Source link < Journey to transform Ariana Grande's hairstyle > Blackhair101.com