If you have thin and flat hair, layer hair is the "savior" for you. This hairstyle promises to give you bouncy hair and looks no less personality.
It is often thought that fashion is a constant cycle. Recently, it is not difficult to realize that retro and vintage styles are being enthusiastically "promoted" by fashionistas. Not only clothes, "old" hairstyles also gradually return and create their own fever. In it, it is impossible not to mention the layer hairstyle. After a period of absence, the hair layer trimmed layer became popular again. Classic, luxurious, but equally disruptive looks are the factors that make this hair model's name. Not only that, the layer trim also has the ability to create a thicker and fluffy effect for the hair. Therefore, thin hair girls should not ignore this wonderful hairstyle.
If you are excited and want to find more inspiration, join Blackhair101 to consult the collection of layer hairstyles that promise to cause fever in 2020.
hair layer combine deviated bangs
This combination is suitable for square-faced girls. The side bangs help to hide the rough edges on the face. As a result, your face will become softer and softer. This hairstyle is usually trimmed to shoulder length. In particular, if you want to add a more distinctive highlight, try dyeing your hair. They can be combined with bright dyed hair colors such as blond or iridescent.
For this hairstyle, you need to create a style to keep the bangs bounce. You can get help with texturing sprays. Styling products can give hair a long, voluminous feel. As a result, you will avoid having flat and less beautiful bangs.
hair layer embracing face
Hair layers don't just add a thicker effect to thinning hair. The hairstyle also helps thicken hair become softer. With this cut, your hair will be trimmed into layers and hugged your face. The advantage of this hairstyle is the ability to "hide" the flaws on your face. This is the hairstyle that is extremely loved by Korean girls.
To keep the beautiful look of your hair, you should use a hair mask once a week. This helps to strengthen and moisturize the hair, avoiding frizz and frizz.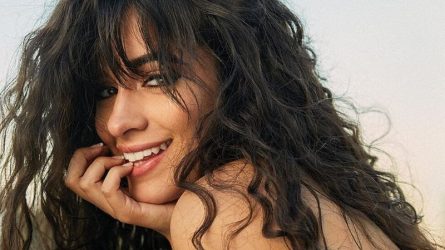 The year 2020 welcomes the return of the beautiful Fringe hairstyle
Youthful looks, personality and diverse variations are the factors that make the fringe hairstyle attractive. In 2020, let's welcome …
hair layer wavy layer
If you love gentle and youthful style, this is a great choice for you. The combination of layered hair and slight curls add a highlight to your hair texture. This hairstyle gives you a fresh, sweet look that "takes your heart" from the opposite person. They can add more makeup to her hair with chestnut brown or chocolate color, or more with an ombre dye. To style her hair, she can use her fingers to curl it in curls while using the hairdryer. This should be done at the time after shampooing.
Hair choppy bob layer
The perfect combination of trendy bob hairstyles with unobtrusive layered hairs is worth a try. With this hairstyle, your hair will be trimmed to shoulder length. Short, long curls bring out a dynamic and personality look. Moreover, this hairstyle is suitable for both thick and thin hair. For thick hair, layer bob hair makes it easier to style. Meanwhile, this cut creates a thicker and fluffy effect for thinning hair.
Short hair trim layer
Short hair layers are ideal for teams who love short hair. This is one of the short hairstyles that are popular with beauty followers. The outstanding advantage of this cut is the ability to flatter the face. Especially, for those with round faces, short layer hair can "turn magic" to help your face become more elegant. Hairstyles help her hide the shortcomings on her face, and highlight the sharp lines. At a time when Summer color is approaching, why not once challenge with this unique hair and personality?
Implementation group
Lesson: Phuong Khanh
Source: Blackhair 101 for Women
Photo: General

>Source link < Layer hairstyles for an outrageous look > Blackhair101.com