As a beauty believer, surely you can not ignore the hidden makeup styles like the stars in the movie Crash Landing on You.
Dramma Crash Landing On You just released has become one of the most popular movies at the end of the year. The female characters, despite their beautiful beauty, still make fans fall in love. From this movie, simple natural makeup has become hotter than ever with today's beauty-loving community.
To help her learn the secrets of young and beautiful beauties from the following Blackhair101 will reveal the makeup styles of the characters in the movie.
Son Ye Jin – Gently attracts all eyes
At the threshold of 40 years old "national treasure of beauty" Son Ye Jin still retains a youthful beauty, as expected of the nation's first love. Recently, she appeared in the female lead role of the drama that is causing fever Crash Landing On You with a youthful appearance.
In addition to the casual dress in the movie, Son Ye Jin impresses in the movie by her light makeup style that attracts the opposite. Despite her age, Son Ye Jin still retains her form as one of the most appreciated actors in Korea. The 38-year-old actress always knows how to score by her gentle, feminine beauty.
The flawless smooth skin is the point that makes female audiences admire in Ye Jin. Women aged 30 and over, their skin will tend to age gradually if not properly cared for and protected. However, when she smiled, no wrinkles appeared on her face. It can be seen that Ye Jin attaches great importance to skin care.
Possessing such healthy, beautiful, white and smooth skin, Son Ye Jin does not need to spend too much makeup on. Typically, when transforming into the character of Se-ri, her natural makeup style becomes the theme of beauty-loving girls.
To protect the skin, Ye Jin uses sunscreen and a little foundation to help lighten the skin. Next, she lightly drew more brow ends. In the end, add a pale pink lipstick color for a more youthful look. So the character Se-ri has become radiant with a pure beauty no different from her twenties. In formal scenes, Ye Jin chooses a bold lip color and thin eyeliner to make her more noble.
Actor Seo Ji-Hye is no less shrewd
In addition to the female lead Se-ri, the beauty Seo Ji-Hye in the role of Seo Dan also attracts viewers. In addition to her outstanding appearance with a height of 1m7 and a sharp beautiful face, she is also one of the top actors in kimchi.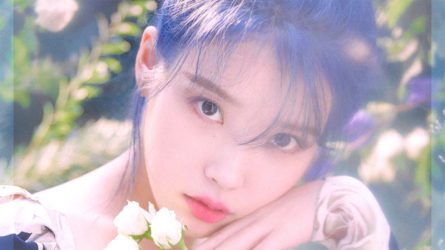 How to make makeup naturally and shine like Korean stars?
The current natural makeup trend has become a beauty inspiration for young people.
The 35-year-old beauty has been loved by the audience for her feminine beauty and charisma. Returning with the drama, Seo Ji-Hye scored in the eyes of many fans. She not only succeeds in acting, but also has a bright appearance that captivates her whole heart.
Seo Dan (Seo Ji-Hye) always appears with a charismatic aura in every episode.
The sharp beauty of Ji Hye is considered to be Son Ye Jin's rival.
Seo Dan's make-up style escapes her sharp, charismatic beauty. It can be seen that with her fresh skin, she only goes through a few basic steps.
After using sunscreen and foundation to brighten skin.
She focused on her eyes to show Seo Dan's character. The beauty applies light eyeshadow to pale pink.
Next, draw a thin eyeliner to accentuate big round eyes.
Then, applying mascara to help sharp eyes stand out more.
Finally, with natural pale lip color, Ji Hye's beauty becomes aristocratic and luxurious.
Implementation group
Lesson: Little Pea
Source: Blackhair 101 for Women
Photo: General

>Source link < Makeup like the beauty of the hit drama Crash Landing On You > Blackhair101.com