Here are some simple hairstyles suggestions that will make you stand out even more at any party!
Near the end of the year, most people are busy with gatherings. Already a woman, everyone wants to appear with a fresh and radiant appearance. There will be times when you are ready with a prom dress, sparkling shoes and charming red lipstick, but you still do not know what to do with your hair. Now with the help of Jillian Halouska in New York – hairstylists for stars like Claire Foy, Julia Garner and Lili Reinhart – simple hair styling tips for the holiday season are finally revealed!
The beautiful hair will make you look in the mirror and confidently ready for a champagne bottle fun. With just a little time, you can make your hair even more special at the party. A few good options, like blow-drying to create fluffy hairstyles or glue to create a sexy look are not bad suggestions for New Year's Day. Classic haircut is also an equally attractive idea. With amazing curls inspired by singer Stevie Nicks to help you become a business lady in every party.
Please refer to below to see Halouska sharing 3 tips for making simple hairstyles for every party.
Glamorous Curls
You can try this when your hair is wet or dry. If your hair is dry, you can lightly spray it with water to moisten it. This way you need to be patient with a hairdryer, but the results are worth it.
Doing
Apply a small amount of lotion to damp hair. Before drying, make sure your hair is at least 60% dry to avoid frizz.
Dry hair in pieces with a large round brush until completely dry.
Start drying the hair underneath, turning the dryer from top to bottom to keep the hair soft.
Continue drying with the top layers and curl the curls around the comb.
Use a hairspray and then flick your hair back for fluff.
Finish with a gentle spray of hair spray.
Natural loose hair – a simple hairstyle that thousands of people love
This cold and sexy look is sure to catch the attention of any party. Importantly, this hairstyle is easy to do and does not take long. Especially not need to use many hair tools.
Doing
After cleaning hair with shampoo and conditioner, wipe hair with a dry towel.
Add a gel or lotion to damp hair. The more gel you use, the better your hair looks.
Using a tooth comb or mink comb, brush back from the roots to the ends.
Style it with your hands until you achieve the look you want.
Spray a little balm evenly over your hair, avoiding scalp contact.
Finally use the hairspray to increase the shine before the gel dries completely and you can mix it up with the party!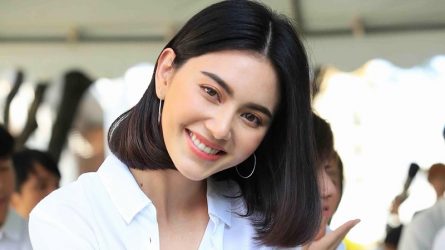 The beautiful hairstyles help you "cut heart" the opposite person
Whether it's short or long, straight or wavy, the hairstyle you choose should partly speak of yourself. With just a few tips, you can …
Simple hairstyle retro style
For girls who like new and different styles, this classic hairstyle is a great choice. Retro-style hair will help you escape the shy, sexy and mischievous beauty. This hairstyle is especially suitable for girls with lob hair.
Doing
Curl the ends of your hair and use a hairpin to clip it in sections.
Divide your hair into curls and curls, then spray with glue to hold it longer.
Remove clips and brush hair with the mink comb.
Loosen hair, then use small hair ties to tie the hair in two parts on each side. So you're ready to immerse yourself in the vibrant year-end festive season!
Implementation group
Lesson: Little Pea
Source: Blackhair 101 for Women
Reference: whowhatwear
Photo: General

>Source link < Recommend 3 simple hairstyles to party from famous hairstylists > Blackhair101.com