Her long, golden hair is one of Amanda Seyfried's precious assets.
With the world's leading styling techniques, Hollywood A-list stars always appear with the most perfect hair possible. It's easy to think every star is using styling sprays, ball sprays, or even wigs for every step of the red carpet. But Amanda Seyfried's shiny long hair is completely natural. Her long, sleek hair with a color that seemed to be woven with golden silk was entirely hers.
Amanda admits that sometimes she also wants to cut her hair short and dye something rebellious. However, she loves her hair and tries to maintain it as much as she can. Besides, the contract with the cosmetics company Clé de Peau is also the motivation to help Amanda take care of her rare hair. That is why "Rapunzel hair" has become her own brand, following her from the screen to real life.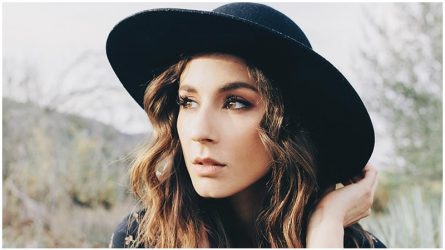 6 ways to curl hair without a machine for summer trips
The curling iron can be harmful to the hair and is difficult to use on clumsy girls. Join Blackhair101 to learn a few simple hair curls that don't need a machine.
On the screen
Started acting career at the age of 19 with the movie Mean Girls (2004), hot looks with round eyes, plump lips, round mounds and long golden hair gives her the role of "silly blonde", predicting a future full of similar roles.
With the movie Mamma Mia! (2008), Seyfried demonstrated his singing talent. Her long hair was curled in curls and her skin was dyed brown to give the appearance of a beautiful girl raised on the Greek coast.
In the light-filled scene of the romantic comedy Letters to Juliet (2010), Seyfried's hair once again added a rich, sweet look to her perfect face.
Her classic beauty and long golden hair are still her trademark, so Amanda is often cast in the roles with her lovely appearance.
Amanda Seyfried is the perfect choice for the role of Cosette in Miserables (2012) – beautiful and innocent daughter with shiny hair inherited from Fantine's mother.
Appearing with lightly flowered curly hair in The Big Wedding (2013), Amanda's charm can beat every heart.
At A millions ways to die in the West (2014), her hair was styled more sophisticatedly, perfectly combined with 19th-century costumes and accessories.
On the red carpet
Knowing her advantages, Amanda always maintains the softness of her long hair despite transforming many makeup styles. She often comes to the event with a light curl, not fussy but still extremely gorgeous.
Sometimes to refresh herself, Amanda will ask her hairstylist to create a braided hairstyle to highlight her classic femininity. Light hair color often helps braids to stand out extremely subtly.
Her hair is so long that her buns are always very full.
Her long hair is also an advantage when she wants to wear a ponytail. The curly and tangled high-tie hair gives her a strong and trendy look.
The photoshoot
Amanda Seyfried typically never uses heat styling tools, not even dryers. In addition to when she has to film, go to the red carpet or take pictures, she always let her hair dry naturally after washing it and hardly styling. She feels like herself when her hair is as natural as possible.
She thinks the secret to beautiful hair lies in her diet. She has a very healthy diet, drinks plenty of fluids and gets enough sleep.
Looks every day
Another hair care tip from Amanda is to minimize the number of shampooings per week. She usually only washed her hair once or twice a week because too much washing would make her hair dry and brittle. The shampoo has a cleansing function, but it will also strip away the natural oils that keep hair strong.
Amanda's tip to keep hair looking spongy and clean even if she only washed her hair 1-2 times a week is dry shampoo.
See more:
Hair styling mistakes make you look older than your real age
The easiest summer hairstyles to create for waist-length hair
Implementation group
Lesson: Thục Linh
Source: Blackhair 101 for Women
Photo: General

Source link < Secret behind Amanda Seyfried's glowing hair > Blackhair101.com