H'Hen Niê is probably the most distinctive and outstanding flower ever in Miss Viet village.
Return from Miss Universe 2018, "Pearl of the Central Highlands" H'Hen Niê has promoted the Vietnamese beauty when she was in the top 5 of the final beauty. Who would believe that a year ago, this beauty queen also caused mixed public opinion because it was too different with short hair and brown skin.
It is difficult for the public to accept a beauty with short hair
In fact, people often make misleading speculations about women with short hair in general. It seems that women who cut their hair short are always linked with … falling in love. Possessing short hair, they often have to listen to poor questions about gender, relationship status; to be judged on the standard beauty standards.
As soon as she was crowned Miss Universe Vietnam 2017, H'Hen Niê was met with offensive comments. Perhaps because this is the first time in Vietnamese history to have such a short hair and brown skin beauty.
"The Pearl of the Central Highlands" once explained about her unique pixie hair: "I want to risk trying different hairstyles so it doesn't make me think too much. I think beauty or ugliness is everyone's taste. I am still confident with my choice ".
Although the explanation is clear, H'Hen Niê's short hair is still the subject of controversy. The concept of Asian beauty is still one-sided: smooth, long hair is the standard for attractive girl image. However, not only in the East but also in the developed West, short-haired women are still considered "strange". Even Victoria's Secret lingerie angel, despite her new era beauty, is still "crucified" with the image of her long, loose back hair. Candice Swanepoel, Lais Ribeiro, Kendall Jenner, Gigi Hadid … all appeared on the catwalk with their hair bobbing from year to year.
Remember 2012, when the angel Karlie Kloss cut her hair short and appeared in the campaign Very Sexy by Victoria's Secret, she was met with backlash from fans. Although 9x beautiful people have confidently shared the above People That: "Each girl has a different body, so there are also many different hairstyles. I believe short hair can also make you sexy. Saying so, but in the end she still had to reconnect her hair to calm the hearts of fans.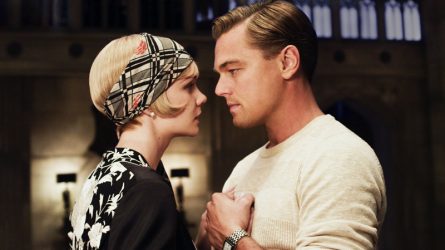 The "resurgence" of short hair: When hair is destiny
There are many ways for women to declare "life changing", haircut is one of them!
The feminist story behind Miss H'Hen Niê's short hair
Unlike men, it seems that all women's decisions are always limited in the social framework. The "fairy" concepts of beauty such as: "Snow white, blood red lips, black hair like ebony" become an invisible cage that restricts women's fundamental right to beauty. Old beliefs still default, short hair is manly, long hair is feminine and men will not like girls with hair like men.
If we look at the Ede ethnic minority marriage, we can see the inequality and backwardness, isn't the assessment of the woman's beauty through her hair or skin "out of fashion"?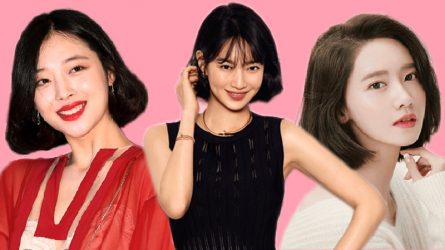 Korean beauties promote beauty thanks to short haircut
Girls have an incentive to cut their hair shorter when they see the following beauties!
H'Hen Niê is probably the most distinctive and outstanding flower ever in Miss Viet village. With bravery and talent, H'Hen Niê has proven that short hair and brown skin – which once made her laugh – can also be the quality of a global beauty. Now, no one can deny the rustic, simple and exotic beauty of the Ede girl.
In the introduction at Miss Universe 2018H'Hen Niê brought the message: "I can do it, you can do it too!". H'Hen Niê firmly said no to the custom of child marriage, instead, she tried to learn every "word" to follow her dream. When the beauty was crowned Miss Universe Vietnam 2017 with short hair personality, the public constantly urged her to raise long hair for international competition. But she is still herself when she appears in the beauty arena Miss Universe 2018, and then set up an unprecedented miracle for Vietnam, confirming the beauty of Vietnamese people is not inferior to any other country. And not only that, H'Hen Nie is also a great representative for all women with short hair in the world.
We have a lot of radiant beauty. Now, we have another beauty queen to successfully redefine the so-called Vietnamese identity. The beauty of H'Hen Nie radiates from the strength, energy and resilience. This is clearly shown through short hair full of personality. "The Pearl of the Central Highlands" deserves to be the inspiration for the feminist movement, contributing to changing the harsh outlook on short hair in women.
H'Hen Niê's dramatic moment of rotating the skirt.
Epilogue
The standard of beauty cannot be based on the short length of the hair. It can't be said that long hair is old fashioned, short hair is fashionable – and vice versa. In an egalitarian world, women always have the right to decide with their own beauty. The variety of looks, hairstyles, and skin tones make the world more multidimensional. Every beauty option is worthy of respect. And the H'hen Niê of today has strongly affirmed that truth.
–
See more:
Discover the benefits of squat with women with H'hen Niê
The secret to possessing healthy shiny brown skin, in line with the trends in 2018
Implementation group
Lesson: lemy
Source: Blackhair 101 for Women
Photo: General

>Source link < Short hair H'Hen Niê - A symbol of bravery not only of Vietnam > Blackhair101.com