Beautiful hairstyles at New York Fashion Week Fall – Winter 2019 show the unlimited creativity of stylists, promising to create a new trend in the hair industry later this year.
The famous fashion catwalks in the world are not only attracted by flashy outfits, this is also considered the creative playground of famous hair stylists. New York Fashion Week Spring 2019 recently introduced a lot of beautiful, unique and attractive hairstyles. Hope the following sharing from Blackhair101 will more or less inspire your new haircut:
Christian Siriano
Christian Siriano's lead designer, Justine Marjan, has created a low ponytail and silver chains. From a distance, the silver highlight on the jet-black hair background is the main factor that helps the model to showcase her outstanding appearance and personality.
Nicole Miller
Nicole Miller's performance is like a new wind at New York fashion week Fall – Winter 2019. Models are not allowed to have uniform hairstyles, but are designed randomly according to their preferences and style. Female rapper JZL The Empress impressed when she first appeared on the catwalk with her colorful little braided hair.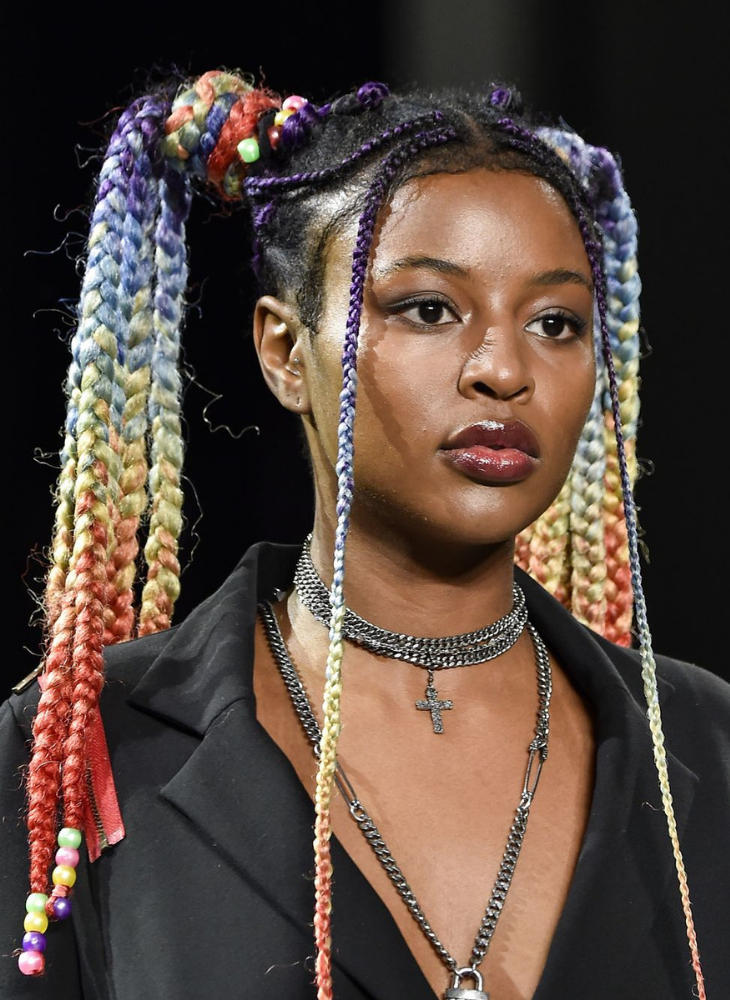 Badgley Mischka
If you still think monotonous ponytails do not match noble elegance, then invite you to check out the Badgley Mischka collection. With a simple ponytail, along with a stylized bang that creates a natural room look, it can help honor every line of your face.
You can subtly combine this hairstyle with the way big board earrings with open neck tops or blue straps.
Tadashi Shoji
A little wild and rebellious with the hairstyle in the Tadashi Shoji collection. The model's hair is gently curled, with a loose back braid and a little spontaneous mess. This beautiful hairstyle is predicted to become a favorite hair trend this year by individual girls.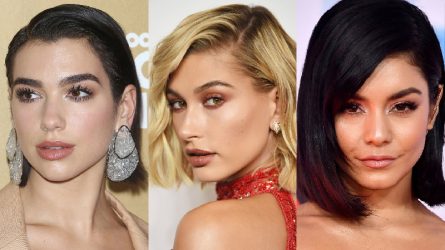 15 trendy bob hairstyles inspired by stars
Check out 15 ways to create bob hairstyles of top female stars in the world.
Brock Collection
Bring a sense of nobility to New York fashion week this fall. The model hair of the Brock Collection collection is short, neat and shiny. Beautiful hairstyles create a harmony with the noble and luxurious collection.
This is considered a simple hairstyle but highly applicable, you can do it at home with just a comb and a little gel. If you go to night parties, you can combine them with sparkling accessories to add highlights.
Kate Spade
When the designer Kate Spade Designer collection appeared, all were almost fascinated by the muses with their hair bobbing on the catwalk. Hair stylist Odile Gilbert created natural, vibrant ripples for the model. You can do this at home, just a curling iron and a little dexterity can create the same sexy waves.
–
See more:
Beautiful Korean short hairstyles that are hard to resist must definitely try once in your life
15 trendy bob hairstyles inspired by stars
Implementation group
Lesson: lemy
Source: Blackhair 101 for Women
Photo: Getty Images

>Source link < Surprised by the beautiful hairstyles at New York Fashion Week Fall - Winter 2019 > Blackhair101.com