When you have beautiful hair, it will be the invisible motivation to help you gain more confidence and strength. This article will introduce the latest hairstyles and dye trends in 2020.
Hair Style
In 2020, the trend of short hair will continue to spread strongly. In addition, there will be a return of some classic hairstyles but improved to match the trends of the new era.
Years of short hair
It can be said that 2019 is the year of short hair. From Dua Lipa's sharp short hairstyles to the bob hairstyles of the Kim-Khloe Kardashian sisters. Supermodels like Karlie Kloss and Kaia Gerber also cut long hair to show off their feminine and sexy jaw bones. Unlike 2019 bob hair, short 2020 hair will be smoother and softer. More than just a shoulder cut, it's a long, smooth layer bob. This technique helps to make hair more flexible and vibrant while revealing a more feminine look to the face.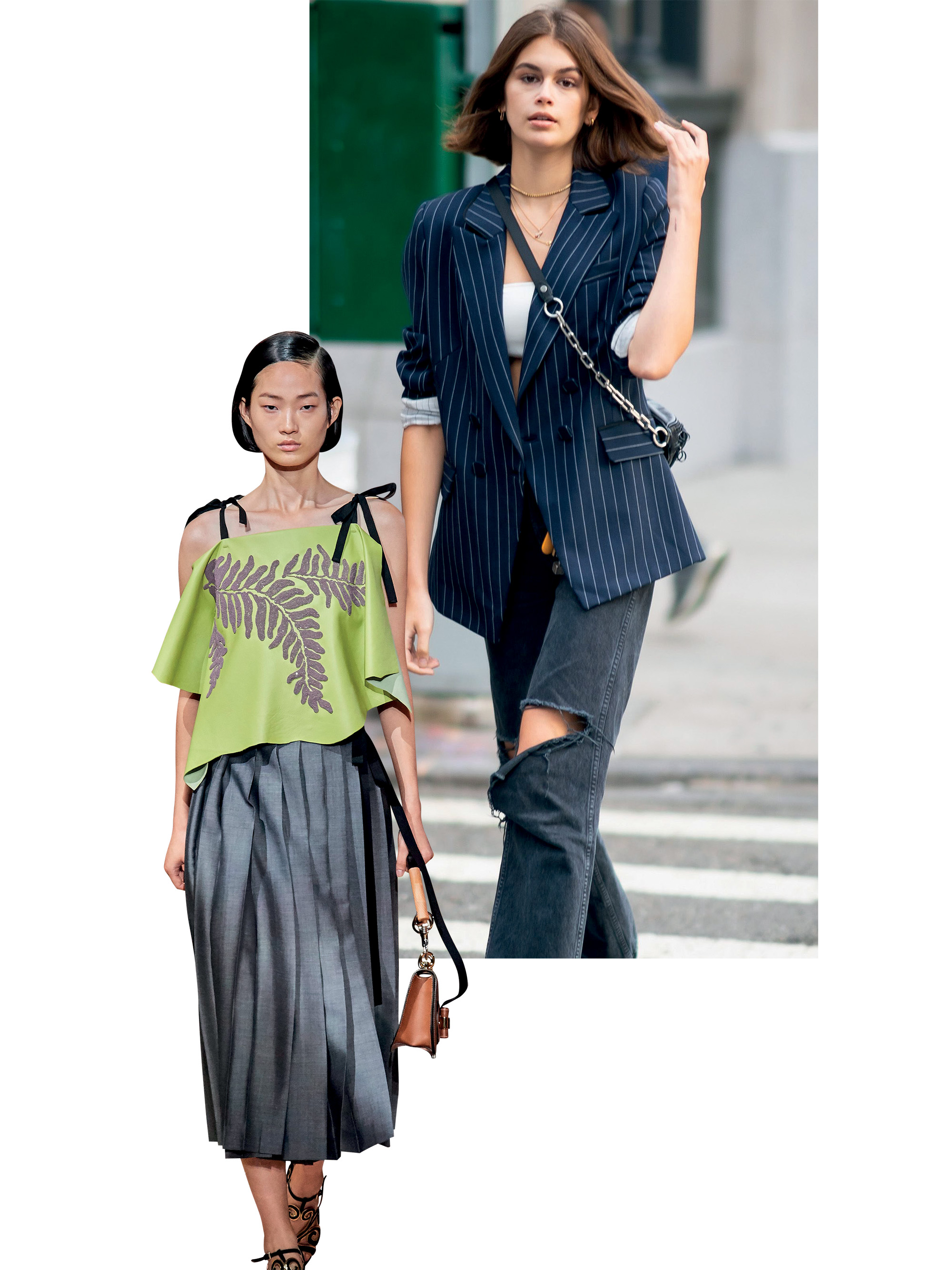 This year's bob hairdo also has a breakthrough in length, especially if you prefer a stylish chin-short hairstyle. If you like shoulder-length bobs, stylists may advise you to curl or inflate to add volume to your hair. Bob is a hairstyle that is easy to suit all faces and hair materials. As long as you determine the desired length, the experts will suggest you the most suitable and impressive hairstyle.
Shag hair throne
The lion's mane hairstyle is expected to make rain everywhere in the near future. Unlike the lion's mane or the leaf of the early '90s, modern shag is less likely to be trimmed. Instead, the stylists will cut according to the thickness of the hair and follow the texture of each person's hair. Hair will move naturally and soften.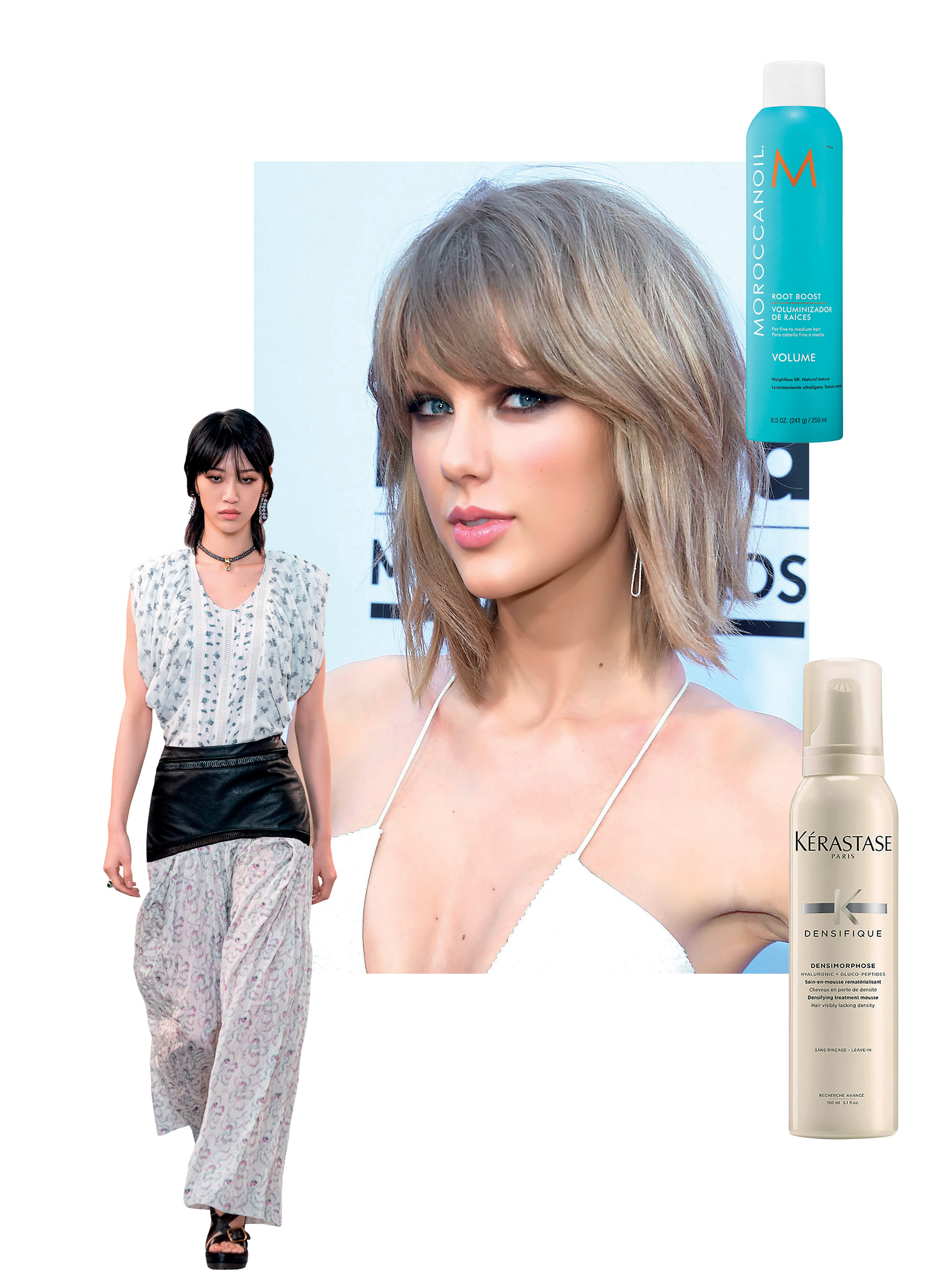 In addition, the use of styling products will make hair more vibrant. These days you don't have to use sprays and spend hours styling. Instead, one or two products to create volume and a little wind, a little sunshine to get cool, cool lion's mane.
The bangs are back
The bangs are considered the most effective "hacking" of age. If you have a round face, leaving the front roof will help your face look slimmer. Of course, this bangs will require you to visit the salon quite often to adjust the length. The bangs trends in 2020 are thicker and longer to embrace the face. You can also refer to Alexa Chung's long side bangs that brighten and enhance the elegance of the face. Dakota Johnson's moderately staggered curtain hairstyle is perfect if you have a tall forehead and a thin face, making the face look more rounded and feminine.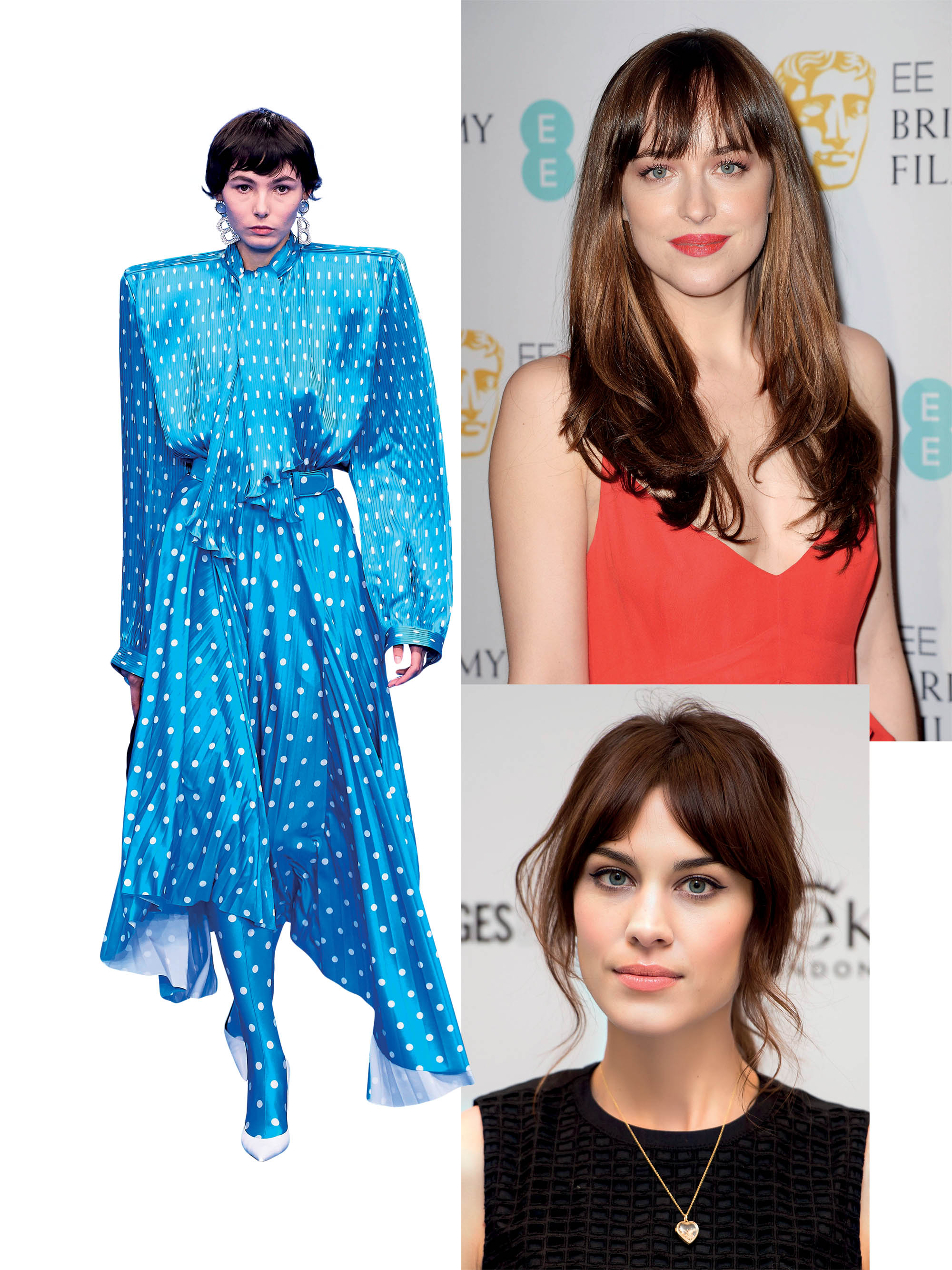 Braid return
It seems like a long time ago that braided hairstyles have come back in a cult like this year. Make no mistake that this is just a hairstyle for girls, actress Blake Lively is the queen of braids. Blake has repeatedly chosen a braided ponytail hairstyle to make her look younger when wearing feminine and sexy dresses. The key to an 'adult' braid is to use a styling spray. Spraying the styling product on your hair, gently messing it up before braiding will create volume, helping your hair look natural and not too groomed. In addition, the new generation of hair styling products also have the feature of conditioning the hair, helping the hair to avoid breakage when tied and braid, and at the same time keeping it in a longer hold.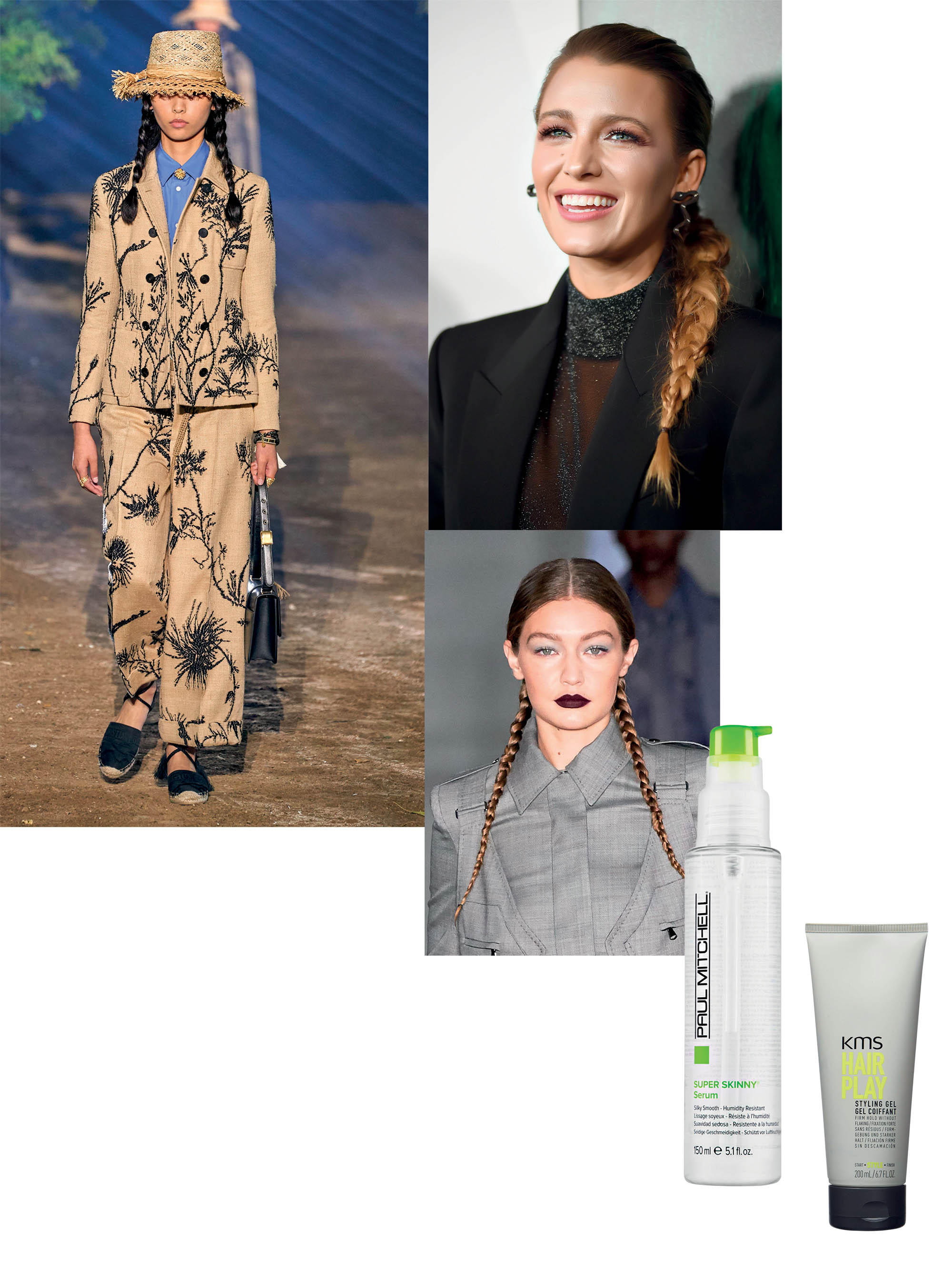 Hair Texture
The beauty criteria for hair in 2020 is to be satisfied with what nature has bestowed. If you have straight, naturally straight hair, love it. If your hair is curly, have fun experimenting with different hairstyles and curls. Most importantly, beautiful hair is healthy hair. To honor the natural beauty of your hair every day, take the time to choose and invest in the product that best suits the material and needs of your hair. If you have straight hair, you should have a bottle of hair-polishing serum for smoother and more shiny hair. If your fortune is naturally curly hair, invest in a texturizer that will help expand curls and make them more moisturized.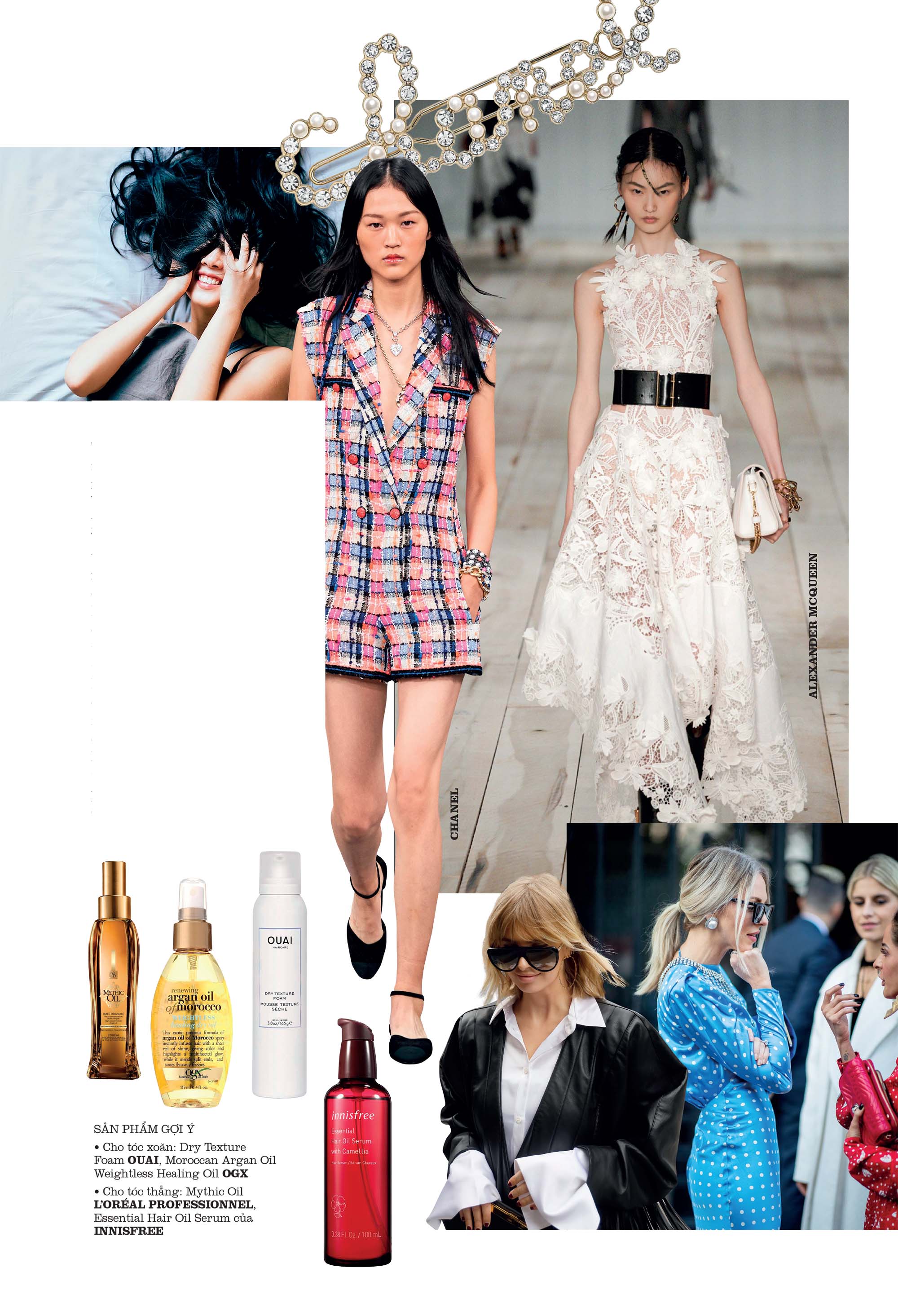 Hair Color
Hair color in 2020 will return to the trend of natural and simple. Although many young people still like rainbow-colored neon colors, the trend of single-color with warm tones will become more popular.
Color your hair one color
Color experts at major salons around the world say that more and more women want to dye their hair one color. The main reason is time. With her busy job, the time to dye her hair salon has become a luxury. In addition, dyeing your hair in one color is less damaging than highlighting. With the help of healthy hair solutions such as Olaplex or collagen, the chemical dye no longer damages your hair.
Warm tones to the throne
From the influence of simple and natural beauty trends, warm hair colors will be more popular. Dyes such as warm yellow, golden brown, copper brown, mahogany will be crowned. The new highlight trend will not be dense and inclusive. Instead, there are small highlights around your face that are brighter than your actual hair color. In addition, balayage is also a way to emphasize hair with a very subtle way of going from dark to light with no stops at the color change step. This technique will help your hair grow to grow in style and beauty. As a result, you do not need to visit the salon too often to adjust your hair color.
HAIR ACCESSORIES
The highlight for the hair will be the jewelry and accessories such as hairpins, headband with pearls or artificial colored stones. This trend has spread from the catwalk of high-end brands, creating a beauty fever for more elegant and luxurious hair.
Implementation group
Lesson: Tuong Dao
Photo: Documentation
Source: Blackhair 101 for Women

>Source link < The hair will shine in 2020 > Blackhair101.com