The multi-style transformation hair helps Dong Nhi stand out and attract every time it appears.
From a teenage singer with a series of hit songs that are loved by many people, after ten years, Dong Nhi has reached the top position in the Vietnamese music industry. Liveshow Ten On Ten Recently, it is a special gift that the female singer gave to her fans as well as herself. The audience not only loved the sweet songs of Dong Nhi but also were impressed with the creative hair transformations. Please join Blackhair101 to review the beautiful hairstyles of this multi-talented singer!
Natural straight hair
As a singer, Dong Nhi has to regularly change many different hairstyles. The female singer once shared that, despite going through many changes of her hair, her natural long and smooth hairstyle is the one she loves most. In everyday photos, Dong Nhi looks very simple and youthful with smooth straight hair.
Curling hair
This is probably the hairstyle associated with Dong Nhi's image throughout his career. Regardless of the curl or curl, Dong Nhi's appearance is still very young and beautiful.
When she first debuted, Dong Nhi made a strong impression with her long, curly hair and striking red. This beautiful hairstyle has been associated with Dong Nhi over the years. A few years later until now, the beautiful singer seems to be loyal to the trendy golden brown hair.
During events or when performing on stage, Dong Nhi always makes a mark with her curly, smooth, shiny hair.
Ponytail
In addition to her gently loose hair, the multi-talented singer also "captivates" fans when appearing with a trendy ponytail. This is a beautiful hairstyle that brings a personality but equally seductive look for Dong Nhi. Besides. The beauty of the Vietnamese music industry also transforms the high ponytail into a gentle low ponytail. This hairstyle is quite suitable for evening dresses, complimenting her sharp and graceful beauty.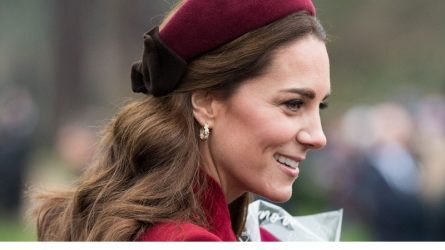 See the elegant hairstyles of Princess Kate Middleton
Together with Blackhair101, look back at the elegant, gentle hairstyles of the royal bride.
Hair tufts
Although famous for her youthful and dynamic beauty, many times Dong Nhi transforms into an arrogant lady with a high bun. This beautiful hairstyle brings a different image to her, a more luxurious and seductive Dong Nhi.
Some other hairstyles
Besides the beautiful hairstyles such as straight, curly, tied in a ponytail or high bun, the audience also admired Dong Nhi many times with fancy hairstyles. The female singer is a clear proof of the witty sentence: "As a beautiful person, you will be beautiful in everything". Indeed, despite changing the style with many different hairstyles, Dong Nhi is always attractive and radiant when appearing.
Dong Nhi is also one of the faces appearing in the list of Best Hair Of The Year nominations of Blackhair101 Beauty Awards 2019. Results of the 2019 Blackhair101 Beauty Awards will be announced on Blackhair101 Vietnam's media channels. January 17, 2019. All details are regularly updated on Blackhair101 Vietnam's website, the 2019 Blackhair101 Beauty Awards microsite https://www.Blackhair101.vn/Blackhair101-beauty-awards/ and the official fanpage of Blackhair101 Vietnam. https://www.facebook.com/ELLEVietnam.
–
See more:
How to get the "standard" French hair Parisienne?
Stir the Tet season with trendy hair colors for short-haired girls
Implementation group
Lesson: Lan Thao
Source: Blackhair 101 for Women
Photo: General

Source link < The secret to "captivating" fans with Dong Nhi beautiful, multi-stylish hair > Blackhair101.com