Whether natural or dyed, these red hairs leave an unforgettable mark.
Less than 2% of the world's population has natural red hair. Red-haired people often have light eyes and porcelain-white skin, which are extremely sensitive to ultraviolet rays. In the past, red hair had been ridiculed, feared and glorified.
Because of the bright colors of burning fire, those possessing this rare trait were once seen as hot-tempered, impulsive people. Red is also the color of passion, so red hair is often accused of having high sexual interest. By the time of British red-haired Queen Elizabeth I, this hair color became fashionable again when women began to dye their hair to look like their queen.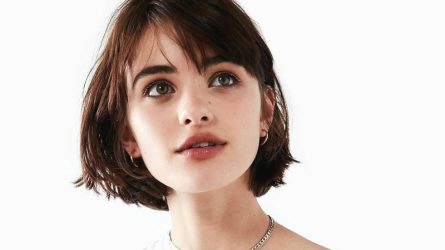 The most popular short hair ideas of 2018
Join Blackhair101 to consult beautiful short hair styling ideas you can apply today.
In literature, arts and cinema, artists and the public have expressed their admiration for this particular hair color. Let's admire the image of red-haired girls who have recorded an indelible mark in the audience's hearts through the screen.
Kate Winslet
Red hair that stands out against the white background, rich lip color, and blue eyes is half of the immortal love that has entered the hearts of many generations of movie fans. Titanic.
Julia Roberts
The moment the prostitute Vivian took off her wig to reveal her naturally flaming red hair was probably the moment when Edward realized the difference in this woman. Using this rare trait to depict character traits was the wise move it made Beautiful woman Julia Roberts.
Jessica Chastain
Chastain said that when she first moved to a new place, she was called by her friends "Carrot head" because of my red hair. Up to now, she still feels relieved at strangers' teasing because of her hair color. However, she is still proud of the beauty that has helped her stand out between the beautiful and talented cast of Hollywood.
Amy Adams
Playing the role of a Disney princess, Amy Adams admired the public with long, curly hair always adorned with delicate flowers.
Emma Stone
Red hair dyeing advice seemed to give Emma Stone aura. The white skin and the frequency of appearing with this hair color make many people mistakenly think red hair is the natural feature of Stone. In fact, her natural hair is blond.
Marcia Cross
A time famous for the movie Desperate Housewives, Marcia Cross always appears in the movie with her hair is completely dried and styled. She has natural red hair in real life but her character is someone who constantly dyes her hair to get this dream color.
Julianne Moore
The veteran actress is extremely seductive alongside her junior Amanda Seyfried in the movie Chloe with her red hair and undeniable acting talent.
Nicole Kidman
Recently, perhaps some people assume that Nicole Kidman's natural hair is light blond. However, Australian swans have curly, reddish-brown hair. In the early years of her career, she was remembered for her perfect face, flawless skin and hair as if it was burning silver screen.
Bryce Dallas Howard
Often confused with her co-star Jessica Chastain in the movie The HelpHoward has a whole song declaring himself not a Chastain. These two red-haired beauties have repeatedly encountered mixed situations because of the similarity in hair.
Rebecca Ferguson
Appeared in two blockbusters of 2018, The Greatest Showman and Mission Impossible 6, Rebecca Ferguson left an impression with her brilliant Nordic beauty and splendid design.
–
See more:
The little secret to taking care of long, shiny hair every day is easier
Causes of damaged hair you did not expect
Implementation group
Lesson: Thục Linh
Source: Blackhair 101 for Women
Photo: General

>Source link < The sexiest redheads on Hollywood screen > Blackhair101.com